Other Names Sweet Corn Soup. Soup. Vegetable Soup.
I am talking about this one particular recipe from Indian restaurant menu(in India)! The true restaurant style, 'Sweet Corn Soup'! Although it falls under Indo-Chinese style…it calls for American sweet corn to make this dish! In fact, I never paid attention to Vegetarian food on the menu! I never payed attention to vegetarian food on the menu! One of my good ole friend introduced me to this dish. From then on…you know the story, whenever I am forced to dine with vegetarians…I pick this out, purely out of impulse.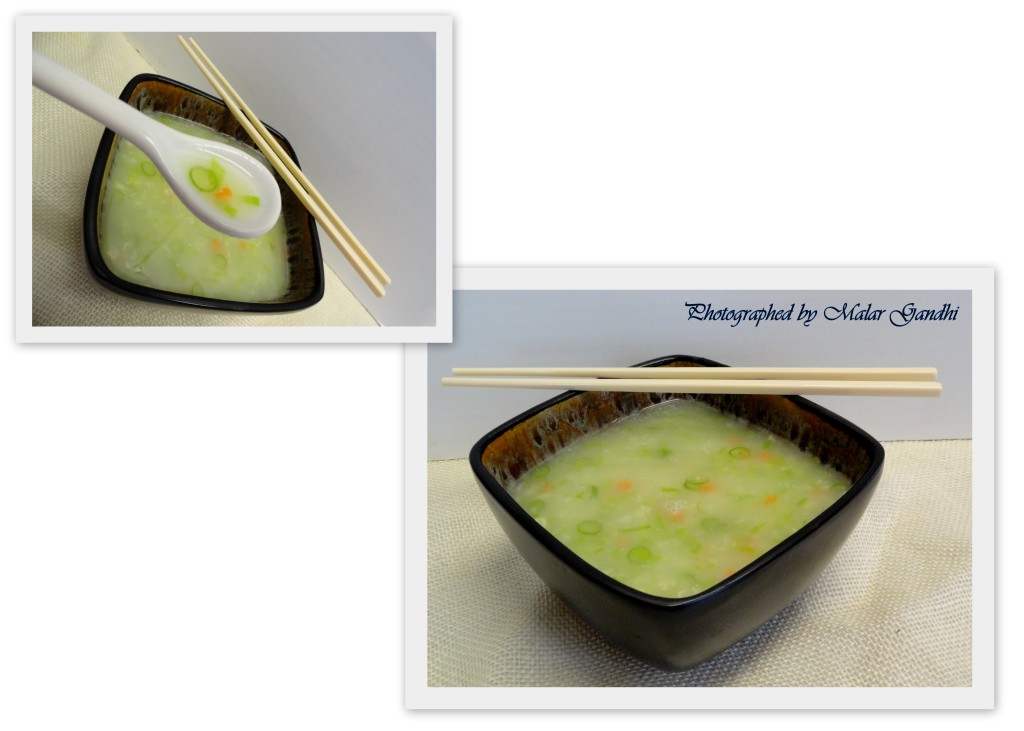 Ingredients:
1-2 ears sweet corn, shredded

2 Tsp sweet corn, kernels (crushed)
1 small carrot, cut into tiny pieces
5-7 string beans, cut into tiny pieces
1/4 cup cabbage, shredded
1-2 green onions, sliced thinly
salt to taste
pinch of MSG
pinch of sugar
1 cap full of vinegar
1 cap full of green chili sauce
1 tsp pepper powder
2 Tsp corn flour
2 tsp warm milk
1 can vegetable broth
1 cube butter
Method
In a wide pot, Add a cube of butter and saute veggies. Then add all the ingredients to it(except corn flour) and bring this to boil. Then, mix corn flour with warm milk and prepare a paste. Add this to the soup and mix through. Do not over-boil and make the vegetables go soggy. When the vegetables are barely done, remove from heat. Serve up warm as a starter.