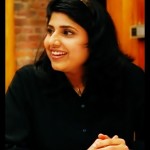 Welcome to KitchenTantra.  I wish you all a very happy and prosperous new year.  If you are a first time visitor or a regular visitor, I believe you will find several interesting articles about Indian cooking.  The recipes published in the website have been a culmination of several years of my cooking and my experiments in the kitchen.
Indian cooking not only believes in teasing one's palate but also believes in food as a medicine.  Some of the recipes are time tested and have been in my family for a while.  I take immense pleasure in sharing these traditional recipes with others to enjoy.
A few years ago, I created a blog to publish my recipes.  With enough support from other bloggers and encouragement I received from fellow readers, I'm making an effort to launch a full-fledged website that will continue to satisfy your appetite for healthy eating and traditional recipes.  This will also serve as a forum to exchange food ideas and healthy recipes. This website is by no means complete and I sincerely believe this will evolve to grow at a steady pace.
If you have an article that you would wish to share or contribute, please send me your article and it will be shared here for others to enjoy.
With the Doom's day behind us, I believe 2013 will be an exciting year for everyone.   As we step into the New Year, I wish good luck and success to all and seek your support and encouragement to make KitchenTantra a success.
Regards,
Malar Gandhi