Also Known As: Pala kai Kari. Pinju pala kai Poriyal. Raw Jack Fruit Stir-fry.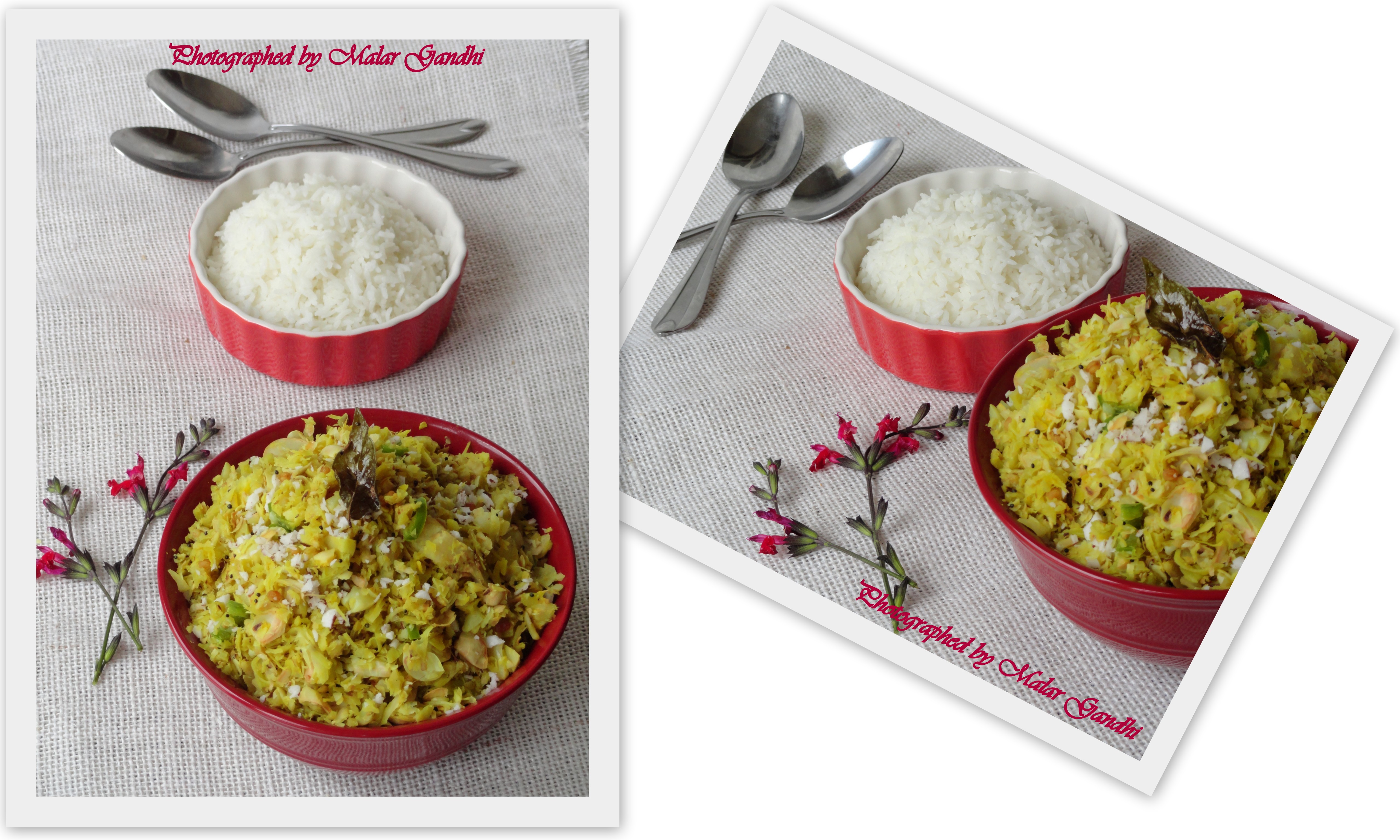 Please raise your hands and introduce yourself as foodies. Okay, I will do it first,  'am an addicted foodie and a compulsive cook'.

Needless to say that blogging has certainly played its fair role on it! Whenever, I find a way to break the routine "chawal aur dhall", I end up hoarding some unknown or strange looking ingredients! I think, I do it out of impulse! As you see…I am virtually connected with so many foodies and food-bloggers around. Guess, blog hoping has made me one hell of a confident person. Oh yeah, I don't have to double check everything with Mommy anymore…just bag anything that I think, it would be edible and go browse for a recipe!
That's how, When I found this raw jack fruit in an Indian store, I was so thrilled to get them. For thousands of times, my Mommy would have mentioned about 'pinju pala kai poriyal', but she never-ever made them.

And the actual force of cooking this vegetable, did come from my best-friend.

If you really wanna know…he is a great chef, non-blogger, foodie friend of mine.

We exchange recipes online and clear our foodie questions! And, in one of those recipes, he mentioned about this 'raw jack fruit'…an unexplored horizon for me! That is why, I went gaga over this weird spiny fruit instantly when I spotted them.

So, here you go my take on this regional delicacy.
Ingredients
 1 small raw jack fruit
3 green chilies
salt to taste
1 pinch turmeric
1 cup grated coconut
1/4 tsp mustard seeds
1/4 tsp cumin seeds
2 tsp urad dal
few curry leaves
few tsp of coconut oil
Method
Remove the outer tough spiny skin. And remove inner core or pith too. Now cut the fleshy fruit along with its immature seeds into cubes.
Boil water along with salt and turmeric. Throw in these raw jack fruit cubes. Cook thoroughly and drain the water.
Now, shred these cooked portion in a food-processor. Yeah, just shred.
Heat up a skillet, add oil and tempering spices. Followed by shredded jack fruit. Cover and cook briefly. If needed add salt. Once its tender, remove the lid and add grated coconut. Stir-fry over high until all the moisture is sucked up.
Serve as a side dish for your South Indian meals.