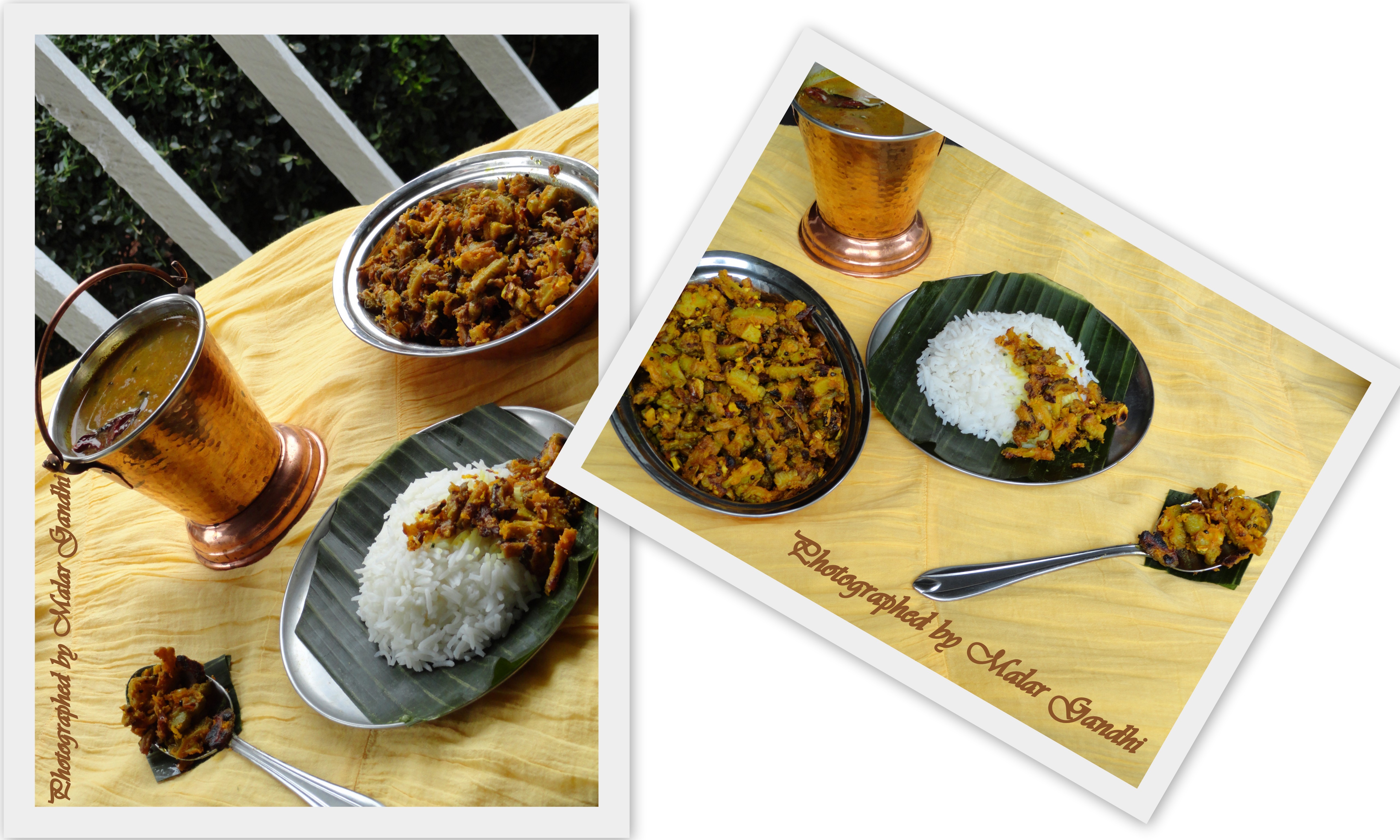 Karela Subzi. Karela Karaari.
Bitter Gourd Stir-fry. Pavakkai Poriyal.
Ingredients:
Bitter Gourd 4
Salt
Turmeric powder 1/4 spoon
Chili powder 1 spoon
Mustard seeds 1/4 spoon
Oil few spoons.
Method:
Chop bitter gourd roughly. Add salt and set aside.
After a while…it gathers little water. Squeeze that away.
Well…now heat a wok, add oil. Splutter the mustard seeds in it.
Add gourd, salt, turmeric and chili powder. Cover and cook over medium for 4 minutes.
Then remove lid and cook over high for few more minutes.
Done!? Okay….can be served with steamed rice.