Procrastination comes to me naturally, I am actually good at it! Just leave a couple of assignments and see…how I perform. I'll put it in a cold box and leave it there undisturbed for years. A day before my deadline…I'll rush to dust it out and do the best to finish it up! Needless to say, how I prepare for my exams (that's another one day match). So, by now…its easy to imagine how I cook meals at home!
Yeah…some recipes brood for years. I had this recipe in my mind for a very long time (that I can't recollect of)…Not because I yearned for it (nor anybody else would). But, it did ferment there, forever! So, to give it a break, I forced myself to cook. And, the recipe by itself was also born out of necessity (and lack of crucial ingredients for a regular idly). There you go…without much adieu.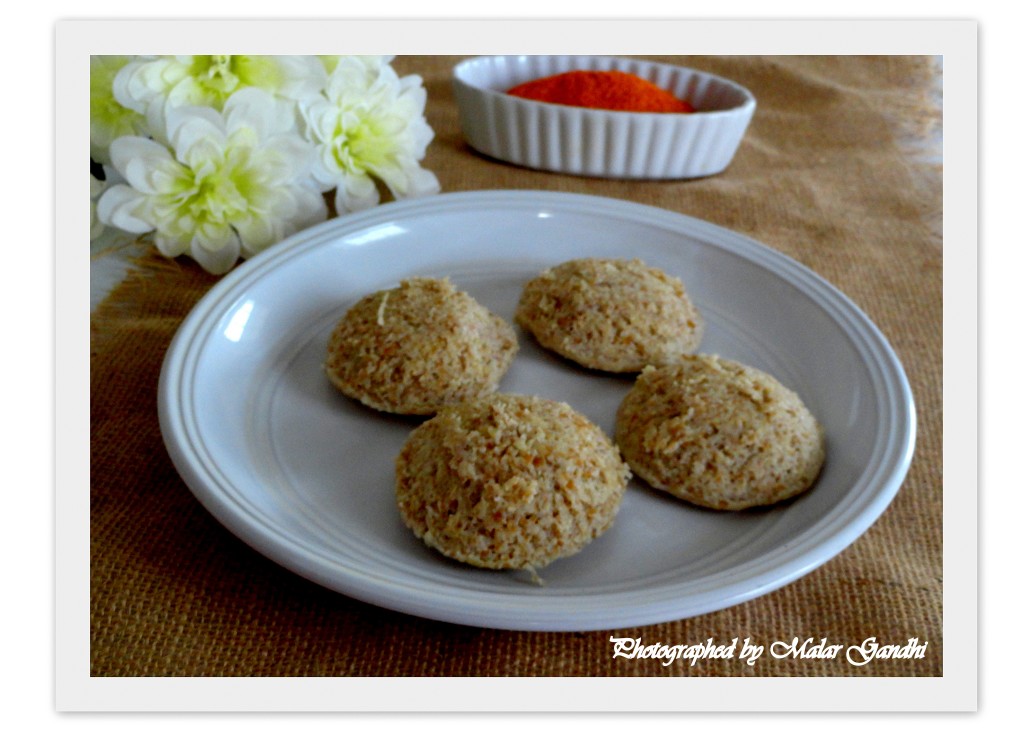 Ingredients
1 cup  black gram (urid dal)
1 tsp fenugreek seeds
1 cup whole wheat/cracked wheat
1 tsp sodium bicarbonate powder
1 tsp salt
oil few tsp
Method
Soak lentils and fenugreek seeds for about 5-7 hours. And, wet grind it to fine paste.Now, dry roast the cracked wheat and coarsely grind it. Mix the same to the wet-ground lentils paste. Further add the remaining ingredients to it and mix well. Cover and set aside to ferment. It could take 5-7 hours approximately.
When the batter is ready, smear the idly molds with oil and ladle up the batter and steam cook briefly (about 7-10 minutes).  Serve the idlies warm along with chutneys and sambar.