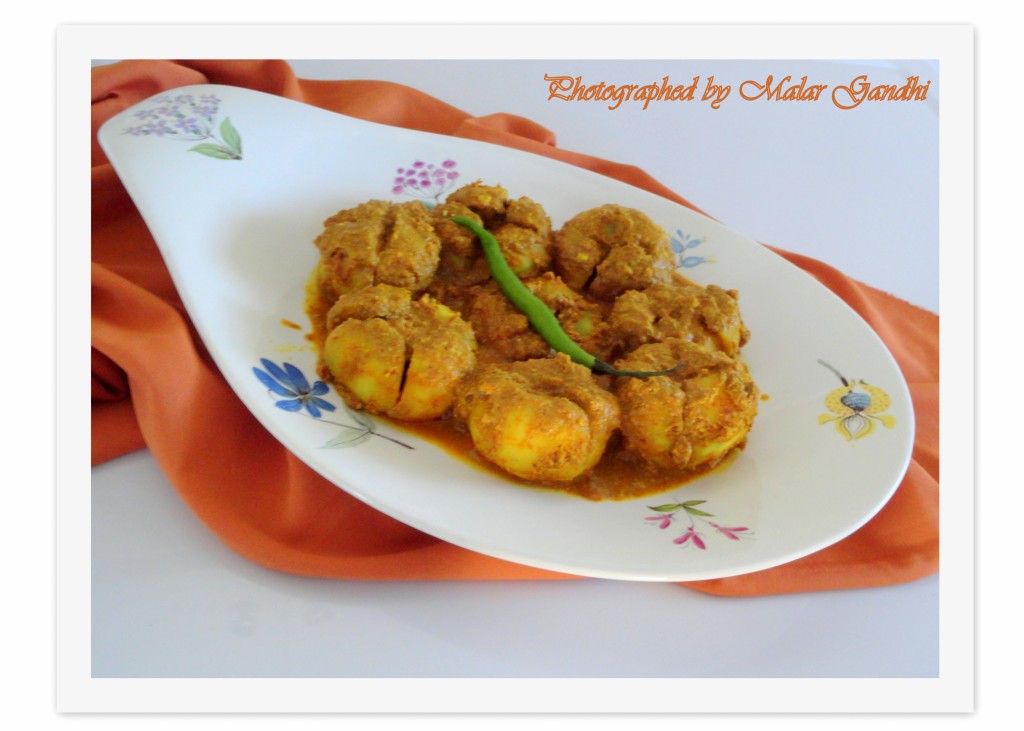 It looks like…I have reached a point in life, where I've stopped looking at food as an art and cooking as a medium to let out my creativity flow! Instead, it has transformed into a daily chore I'd rather put off indefinitely!! And, probably that might be the good reason for my absence in the blogging world! When, my friends, (virtual and actual), started asking me 'why I haven't posted any recipes for so long'  I couldn't tell anything! Because I never thought about it. I finally have one now and this is it…I cook everyday, but hardly connect to it. I hope, I could resume back with same zeal…as soon as the little one is off to the school. For right now, you guys need to manage with my miscellaneous posts .

Now, about today's post 'Bharwa Tinda'. Its my long time due…and one of my favorite dish (or it used to be, when I was studying in Delhi). The hostel cook, made a wonderful dish out it! It just lingered in my mind too long.

So, I was basically thrilled to see this veggie in the market here. Should I even tell…I grabbed them like a maniac? Then?? The recipe that was fermented in my mind, began unfolding.

Ingredients 
7-9 Apple Gourd / Baby Pumpkin 
salt to taste
1/4 turmeric powder
1 tsp chili powder
1/2 mango powder
1 tsp coriander powder
1/4 garam masala
1 inch ginger, minced
1 garlic, minced
1 tsp lemon juice
10 almonds, paste (optional)
few tsp oil
1 tsp cumin seeds
Method
Snip the stalk and peel off the skin from the gourds. Now, slit them twice and scoop away the seeds too. Set aside.
In a wide wok, heat oil and add cumin seeds and followed by all the ingredients (except almonds paste). Saute for few minutes and turn it off.
Stuff this spicy masala into the grounds.
Now, again heat up the same griddle (if there is any leftover masala, its good too). Add few more spoons of oil and add the veggies. Cover and cook. If necessary…sprinkle water.
One can add almond paste at this point and make it a richer sauce. Serve warm to go with your rotis or steam cooked rice. Enjoy.