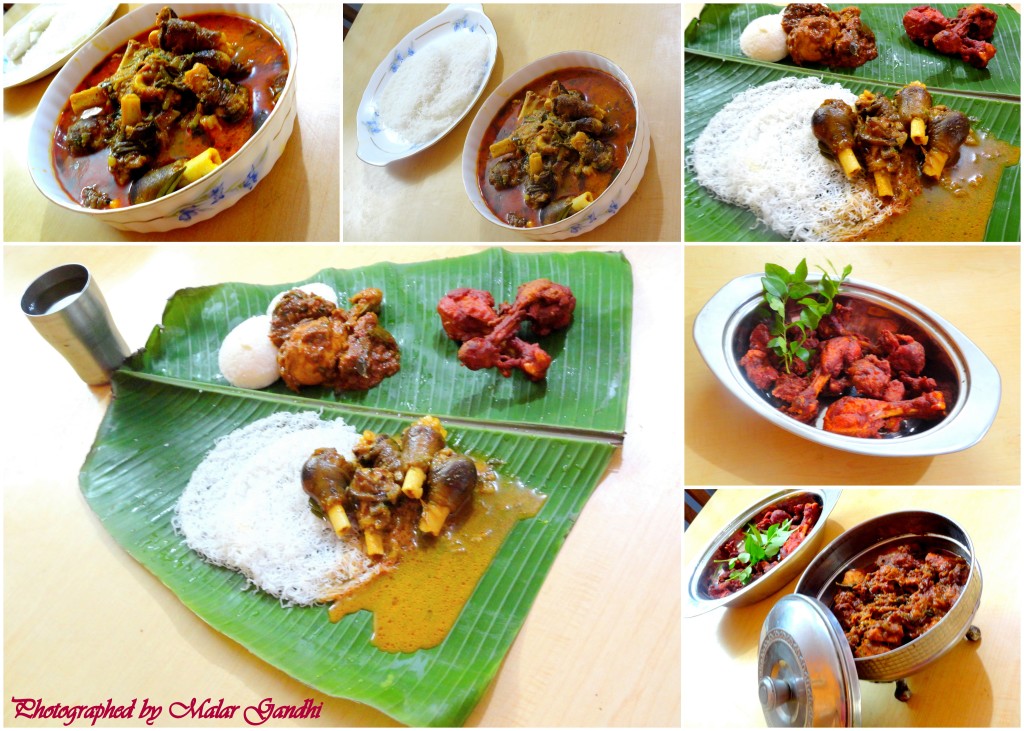 I am back, I am back…I am back. With three fold zeal to rock this culinary world!
Wondering…who tuned my tabs?
Aha, I visited my motherland and spent two whole months there with my folks! Now, that I am back with fresh ideas to blow this blog away. Whooo-ah!
Does the jubilation make sense, now?? Lol.

Regarding my trip. Oh dear…It was simply fabulous. Anything I say, would still be "incomplete" with poor choice of words! The whole idea of the trip was to meet people and merry making. Honestly… I could say, I did my best.

Met almost all my childhood and girlhood buddies. They all made me feel so very special and alive again. Thank you guys, for making it happen. I truly felt young and out of this world. I am overwhelmed. Please note the point "Overwhelmed" is also an understatement.
Okay, coming on to the recipes. This epic feast is done by my family friend. He who..simply rocked my world during this entire vacation! Gosh, this big breakfast is done by his family. I could say, I kind of practically drowned in my own breakfast! Oh yeah,  believe it or not…what I have displayed here, is only a tip of the iceberg. To be decent…I dished them out into tiny utensils and cropped the pictures a zillion times. It was really really a very big breakfast feast…that, anyone who eats should actually eat like there is no tomorrow. Well, its just not a feast, A Feast To Remember. Love you, guys.