Thinking about ever-rocketing budget and health issues, sometimes I want to go..hide under the rock…and never come out! But, lets get practical. We have to live, we have to eat. We have to have a life, right! Maintaining a standard meal almost every single day is yet one more parameter in addition to the general food sensitivities that I already have! But its so real…so, in order to bring the sensation in an ordinary meal…I try to put a dollop of grace and a story to it. How about that? And, that's how every humble meal gets its own bigger acceptance.

 Yeah, a bit of fairy tale essence to an otherwise normal days.
As I have mentioned earlier…I never pair meat with another meat nor pair fish with other fish! But, I had to let go my stubbornness for a change. I decided  'A Fish Platter' for a change. In fact, a humble beginning for the New Year. However, I kept it simple…and of course in addition with some vegetables to my better half. But, you can definitely elaborate it with more items to go on the sides. (don't forget to check out my Crab Soup, Sura Puttu, Calamari Varuval and Iral Thokku…In addition to Meen Kuzhambu and Meen Varuval). Happy Cooking, friends.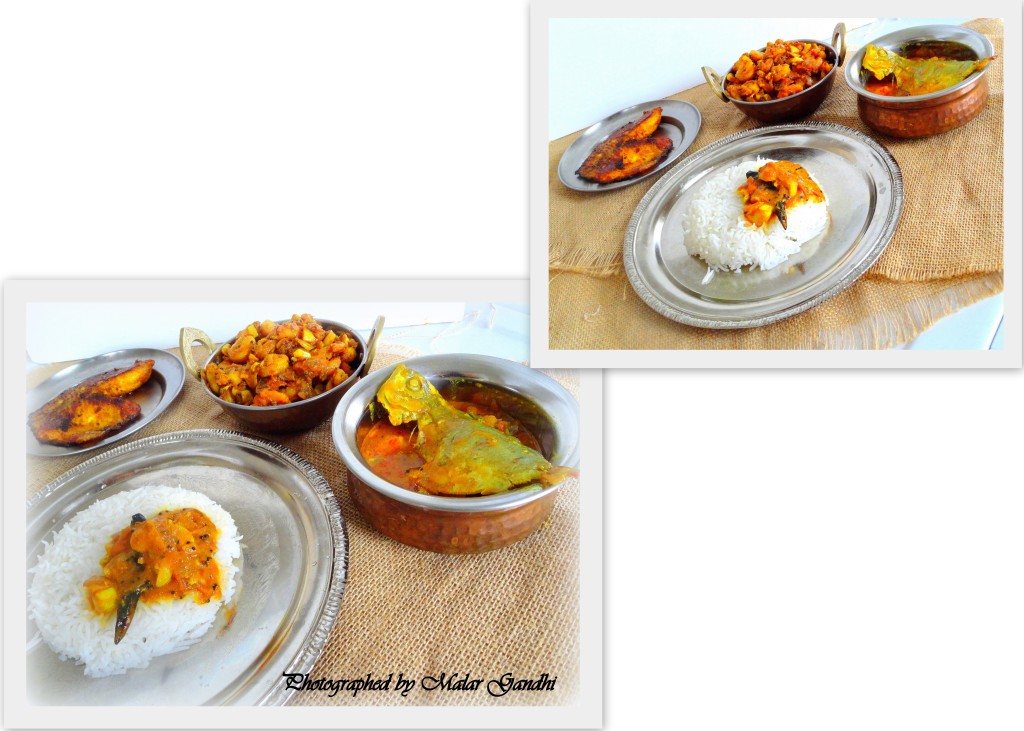 The Fish Platter
Butter Fish Curry
Shrimps Masala
Fried Tilapia