When you finally find the love of your life…you may want the rest of your life to begin soon.
Oh yes…My not-so Little One turned O'Fishially Three today. Yep, so much better with age.

 Am so amazed at how fast the time flies!
Regarding cake, the central theme of every birthday. Well, I had had some silly principles in the past! That, Number one: I won't bake a cake! Number two: I will never do sugary icings!! Number three: I wouldn't touch anything that is highly colorful!! Now, you know…there will be someone to break all these rules in your life! Or sometimes, you will have to let go all those standards and go crazy and wild. Well, that's the point of me baking today.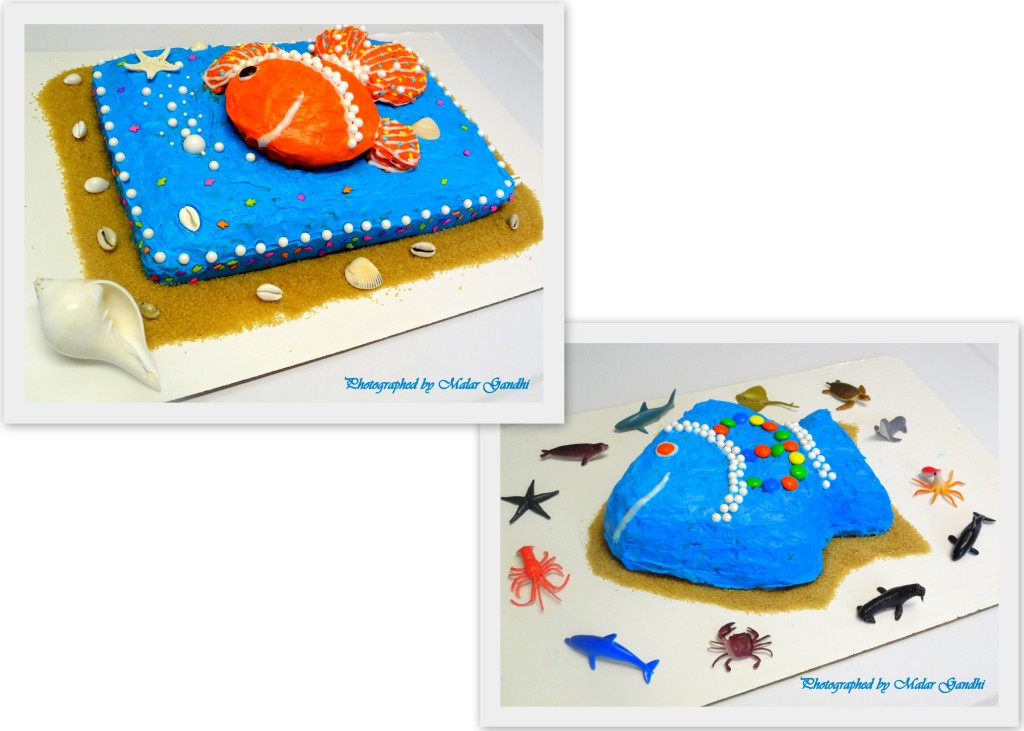 The idea of Fish Shaped Cake is not just an idea! I fermented and processed it over few months! Hmmmm, its for my dear Fish Lover. Oh yeah…she loves-adores fish. In fact, the whole sea animals in general. The best thing she does is to stare at the aquarium all day long! Additionally, all her little items like baby couch, bed spread, water bottle, hand bag, toothpaste, hand soap…is of this category – A Fish Theme.
Even though…I decided its 'Fish Shaped Cake', I had no clue…how to make it or shape it! Interestingly, to pull my own leg…I have majored in Fishery Biology! You see…that's the reason! And, you know there are so many different shapes of fish. And, chiseling a cake would be more traumatic! Because, I know (quite confidant) that I will ruin the icing part! Its so tricky to frost it so little and still make it appear to near perfection!
So, basically…I tentatively decided on the colors first. Blue and Orange. Then, slowly graduated it with Sun Fish and A Tropical Fish. And, randomly added layers to the idea of beach sand, conch shells, star fish decors, bubbles etc. And, thus…slowly built the idea. Just, for a back up…I bought a fish shaped pan to rescue myself.
Anyway, if you are wondering about the end result? Its a grand success, friends.

I had no clue…until I finished coloring, that…what I have been making…is actually called  Dory and Nemo. Yeah, she told me…pointing at the Orange Fish Cake as Nemo and Blue Fish Cake as Dory. Wow.

So…you see, somewhere, my subconscious have been storing all these data of her favorites, I suppose!! Gosh, it was one of those proud moments to be really be proud about.


Thank you, darling…for making my life so very interesting and colorful.

Fish Shaped Birth Day Cakes
Dory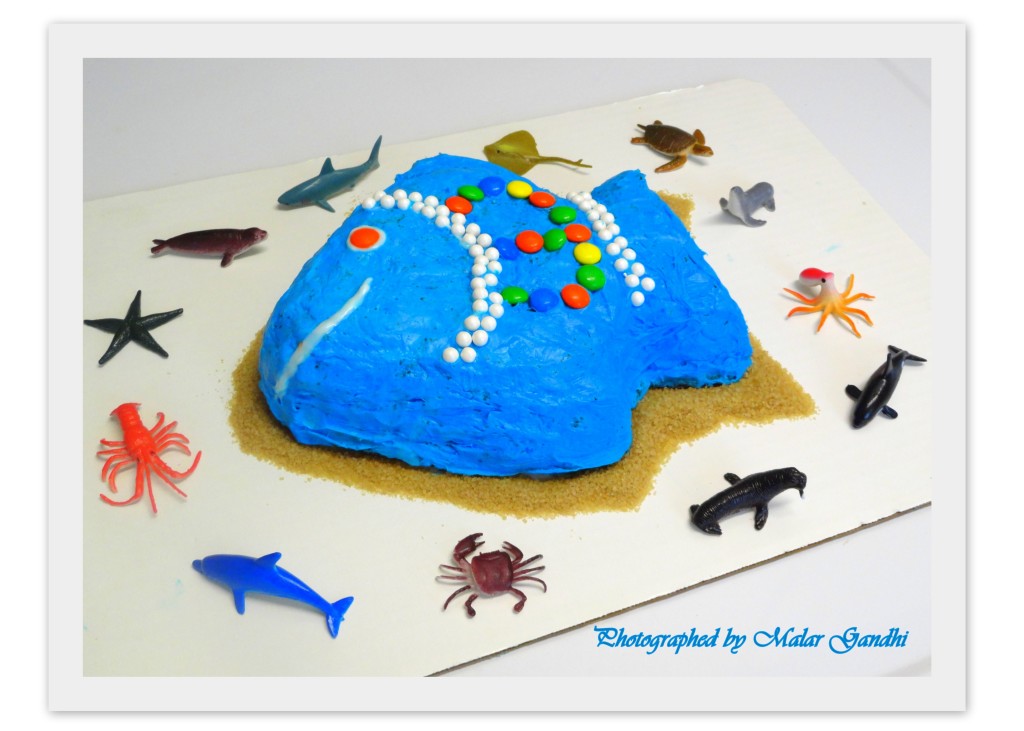 Nemo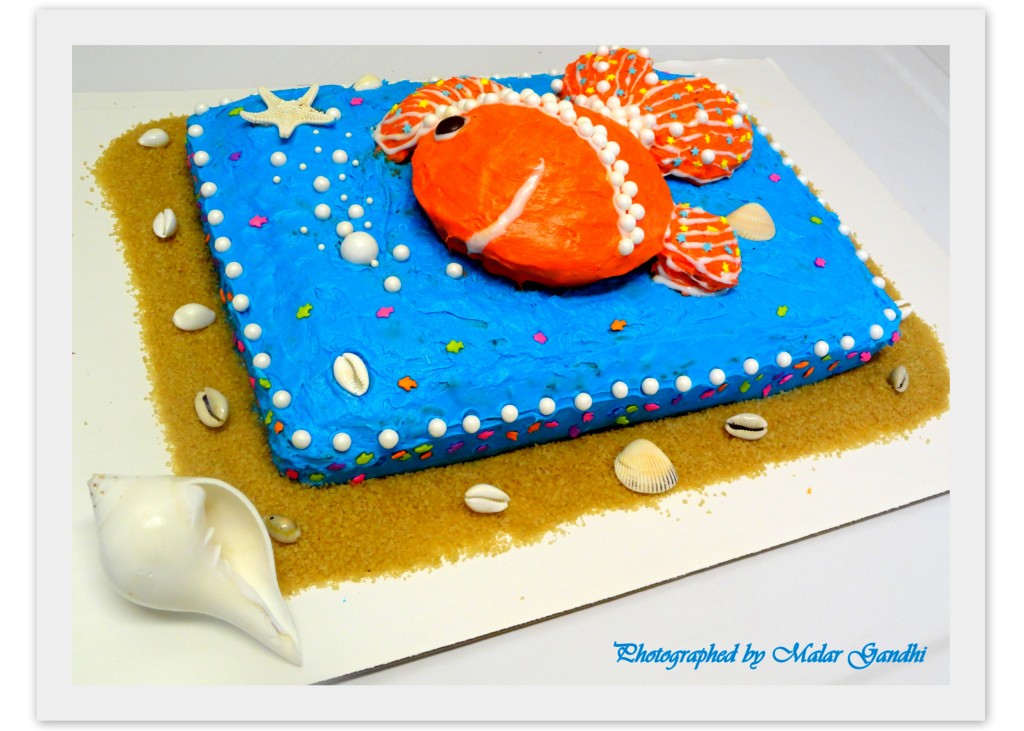 The Making Of Dory And Nemo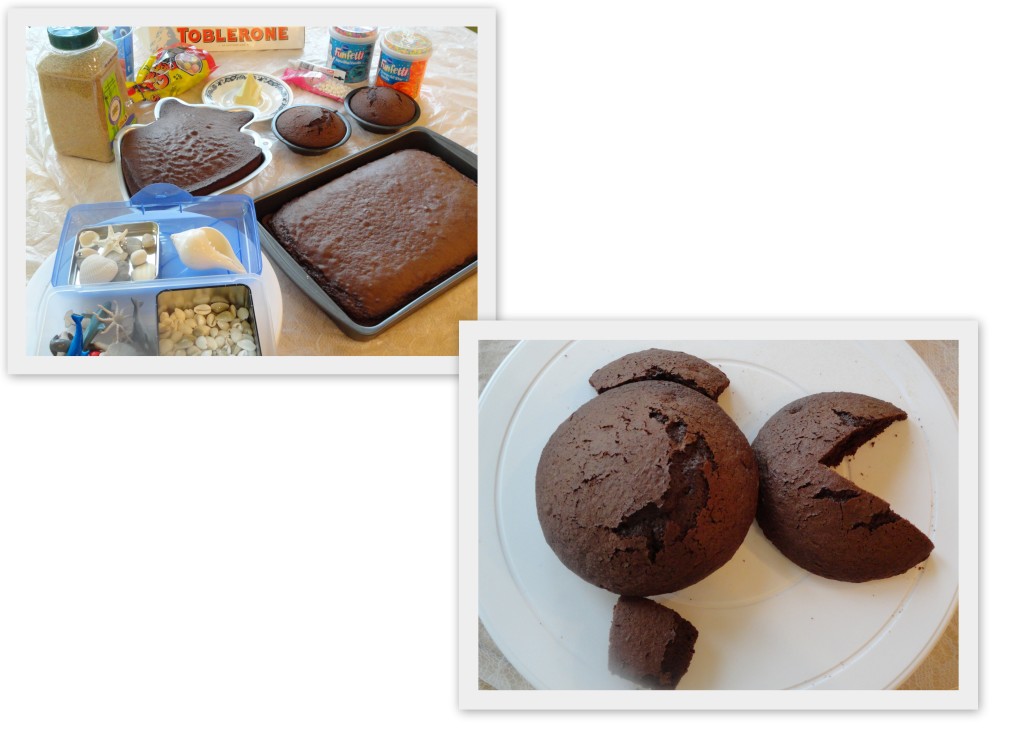 Ingredients 
your favorite choice of cakes (shapes – I will let you know)
blue and orange icing
edible beach decors
brown granulated sugar for beach sand
Method 
Dory – Fish Shaped Cake (Blue)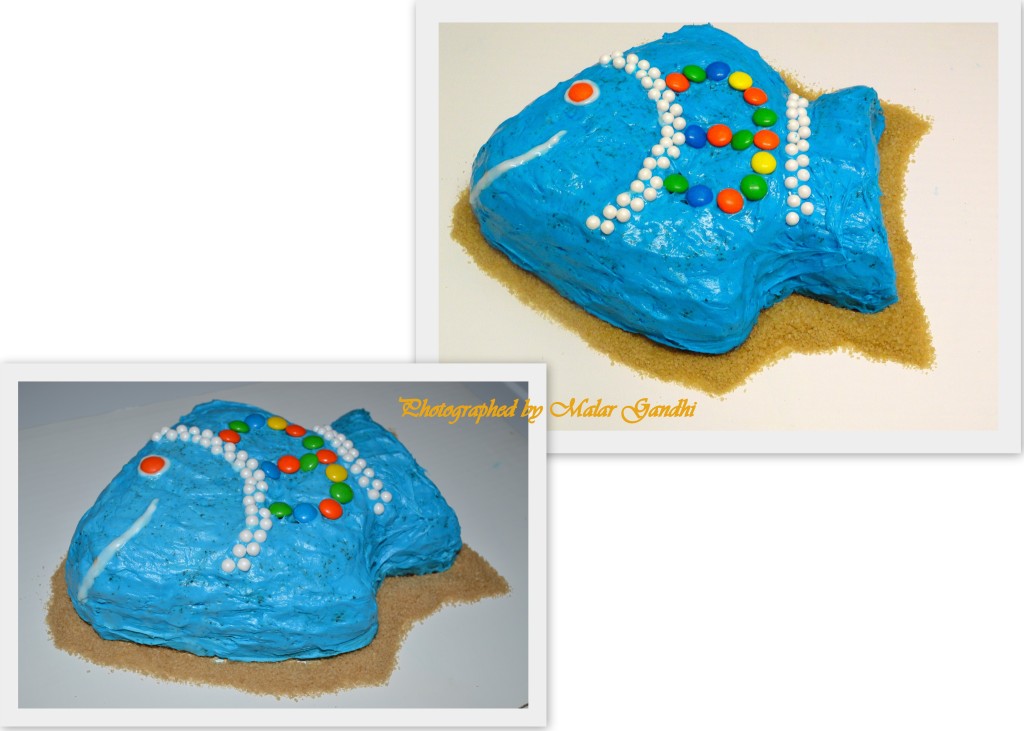 Choose either an oval or rectangle cake and chisel it to fish shape. Do a blue icing and finish it with writing gel for those nuance touch of eyes, mouth, tail, fins etc. You will get better as you unfurl your creativeness as you go. Its a piece of cake.

Nemo – Fish Shaped Cake (Orange)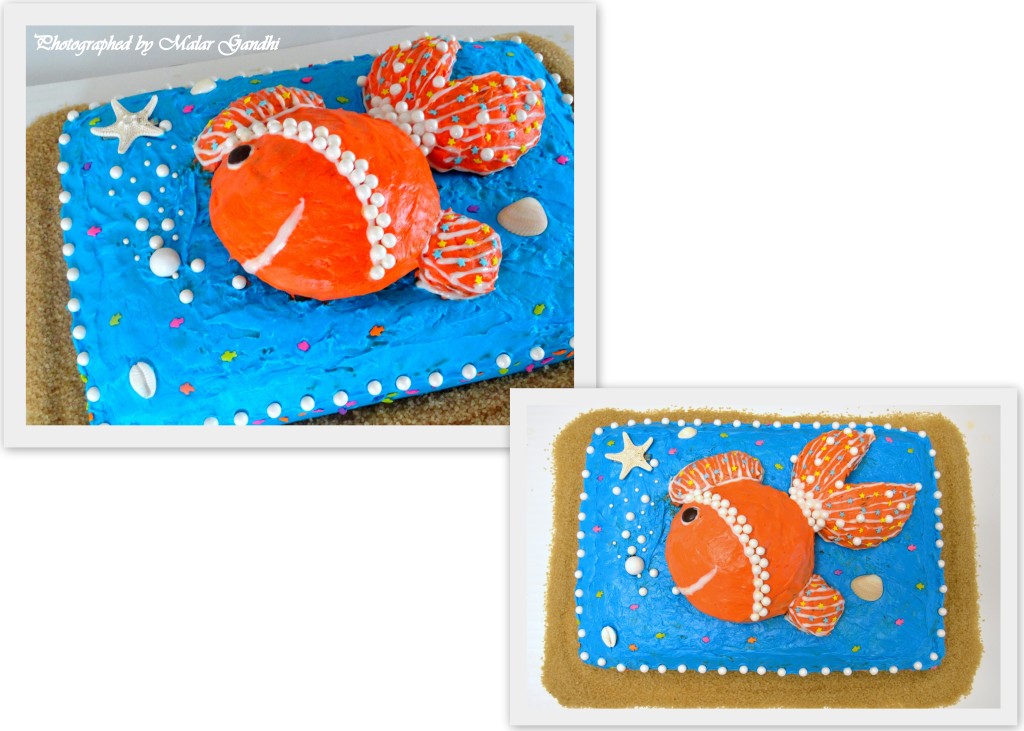 I did this bit elaborate with a blue sea background. So, its up to you to decide on that. And, for the fish shapes…I used couple of tiny round cakes (see the picture). For the main body…used a big chuck of cake and for the fins…I trimmed them a little on the base, to give it a nice appeal. As you might have known…a lateral view fish should have even thinner tail fins, right! Used a writing gel to draw a few lines on the fins and studded it with candies for eyes. You can actually draw some scales too. Then, I did an ocean blue over a rectangle cake and I mounted these fish shaped thingies onto the top. Then, shaped some conch shells, star fish, pebbles, and sea shells with white finish. Sprinkled some fish shaped confetti for the atmosphere. Used some edible candies as bubbles and stuff. And, finally bordered them with granulated brown sugar as beach sand. Viola. I did it.