I admit it…I did not believe myself when I set out to make this. Vegan food freaks me out. But, what made me to fix this? I will tell you…actually, will show you some cool pictures in a bit.
I have dreamed of sinking chocolates in every food since childhood! Spent hours of manipulating my Mommy to do something about my endless wish list. Well, my mother did her best…that's how, my childhood memories are dotted with fun filled days.

Typical holiday's joy came solely from crime novels, Ilaiyaraja's music and of course, the great treats for my serious sweet tooth.
Guess, I had my chocolate cravings right from the beginning! Its not that one develops it like a skill, but programmed for it in the genes!!  But, now…with some interest in cooking, I made it pretty obvious to everyone! The good part is…whenever, I decide to make something from scratch, there is no one to stop me! Yep, am unstoppable.

I can whip chocolatey milk and even dunk some chocolate chip cookies in it, who cares.
So, if you are like me and need your Cocoa fix (read it like caffeine fix) everyday. Then, this recipe is for you.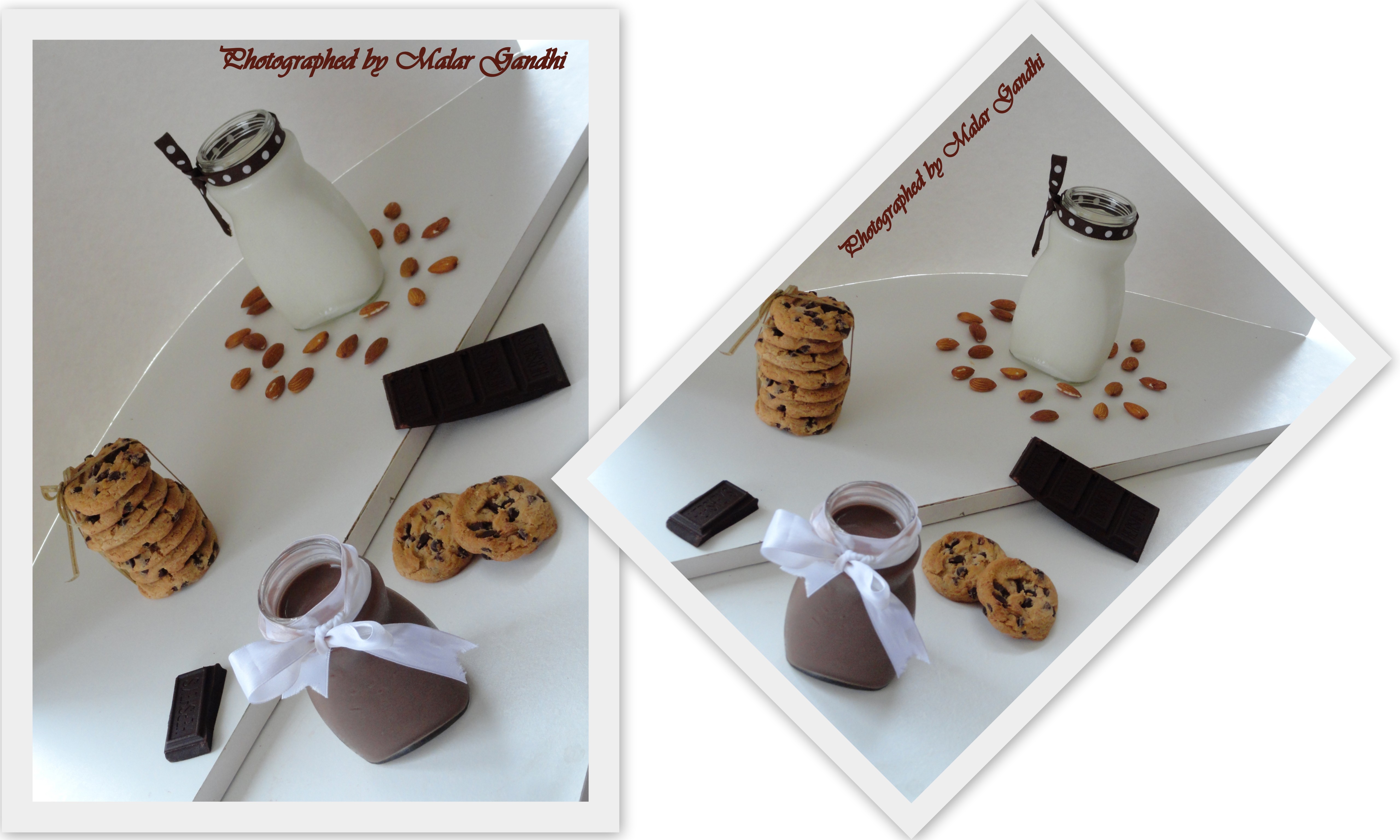 Ingredients
dark chocolates
cocoa powder
brown sugar syrup
Method
Melt chocolate and set aside. Mix cocoa powder and sugar syrup in warm water and bring this to boil, filter the same to get rid of lumps. Then, mix melted chocolate, cocoa concoction with almonds milk. Give a quick whisk in the blender. If necessary, filter and again whisk them for smooth flow. Once silk and smooth…chill and serve in a tall glasses.