I used to host lavish dinner parties in the past. Which would have me begin the cooking process a day or two in advance. Those were the days! For the last couple of years, I have slowed down on everything. Especially during the holidays. It's not that I do not make a big deal about having fun. But, just prefer to have it low-key with best friends. But does this mean that I skip on the food? Of course not! I could never live with myself if I did. The cooking still continues in full swing.

I have carefully altered the menu, though. I choose the best items, that are definite crowd-pleasers. So, here is one such item for you all to try.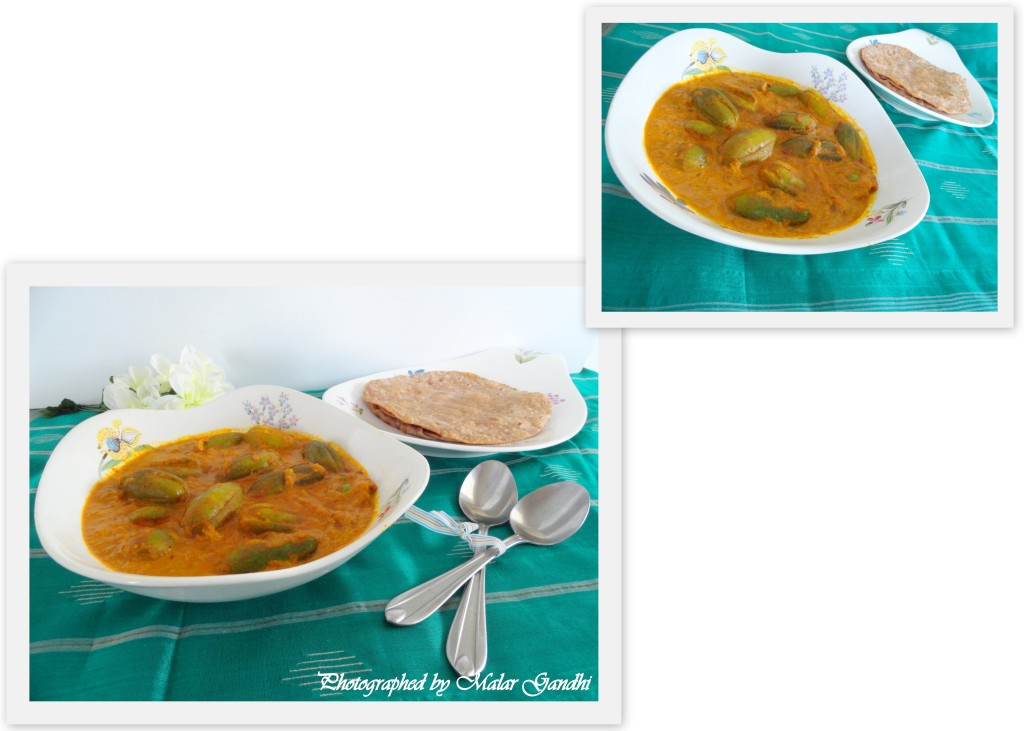 Ingredients
1 lb ivy gourd (parwal)
1 medium onion
2 garlic pods
1 inch ginger
1-2 medium tomatoes
1 cup, peanuts toasted and powdered
salt
1/2 turmeric powder
1 tsp chili powder
1 tsp cumin seeds
few curry leaves
few tsp oil
Method 
Heat oil in a wok, saute onion, ginger-garlic and tomatoes for few minutes. Then, wet-grind it to thick paste, set aside.
In the same wok, add few more teaspoons of oil. Add cumin seeds plus curry leaves.
Followed by vegetables. Stir-fry it for few minutes, or until the oil coats well-on to the vegetables.
Now, add the wet-ground puree to it, Further add salt, turmeric and chili powders too. Cover and cook till the vegetable turns tender.
Top it with powdered peanuts, simmer and cook over low-heat until oil shows up on the top. Serve warm to go with chappathis or plain steamed rice.