If I ever told you that, I whip up amazing gourmet meals within minutes, everyday; then…I have been lying! The truth is…I seldom ever cook something that would take more time to finish! Except of course, when I have bunch of people coming over for dinner! Now that's a whole different story altogether. Anyway…even then, I tend to prepare more than five or seven dishes and would not spend more hours toiling over just one single dish! Come on, that's ridiculous.
All I am trying to tell you is…to check this recipe out. Its that very simple to fix. Yet, very promising.

There you go.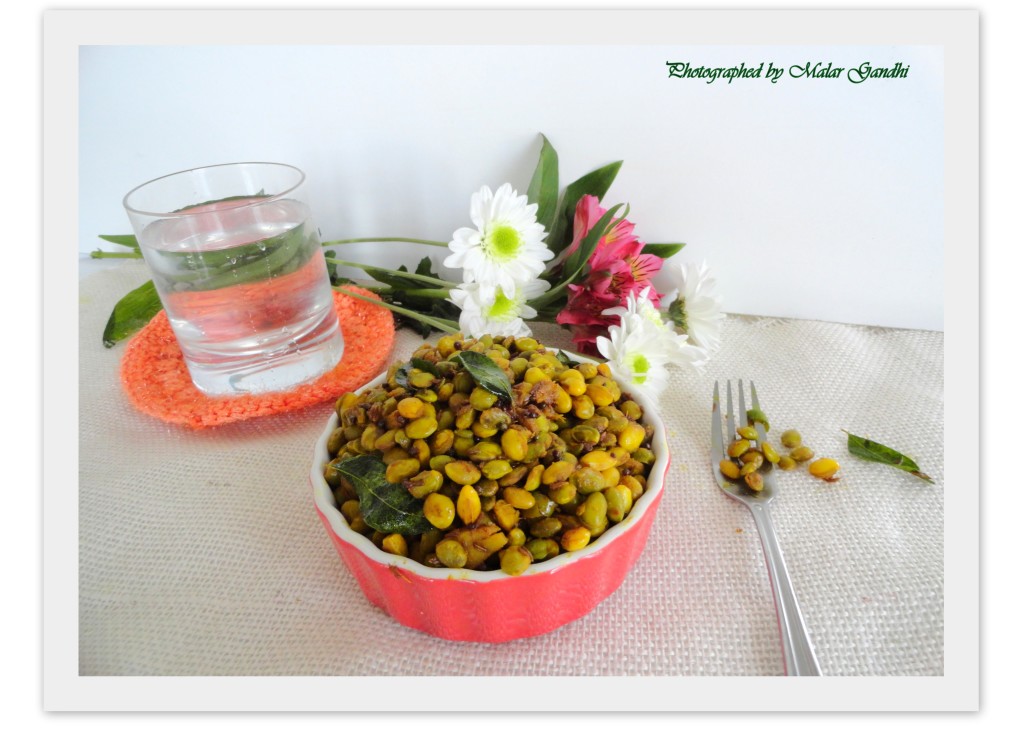 Ingredients
1 bag surti papdi lilva (fresh green val beans)
salt taste
1 pinch turmeric powder (optional)
1″ ginger, grated
3 green chilies, chopped
few tsp oil
1/2 tsp mustard seeds
1/2 cumin seeds
1 pinch asafoetida
few curry leaves
Method
In a wide wok, heat oil and add the tempering spices. Wait till they pop and splutter well. Then add ginger,chilies and curry leaves too. Followed by green val beans plus salt. Add enough water, cover and cook over medium heat. Once the moisture is all sucked up and the lentils turn tender, remove from heat. Serve up warm as an evening snack or to go with your meals. Enjoy.