I admit it I have been lazy. While I have been in the kitchen all the time experimenting, peeking into the computer, texting friends…but, stayed away from posting any new recipe on Kitchen Tantras. I blame it on the season. 
 I am wonder struck by nature's partiality to this nation, when it comes to performing her greatest show. In Carolinas, she uses all her passion coloring the leaves. She enthralls and entices and uses the mountains as her infinite canvas. I was done for, infatuated and giddy…exclaiming in sheer glee at every tree, gasping for breath at every bend. The lush greenery from the previous season…just perks up and kisses goodbye to the earth. 
Alright, alright…this is essentially a food blog and I will stick to it. So, without much adieu.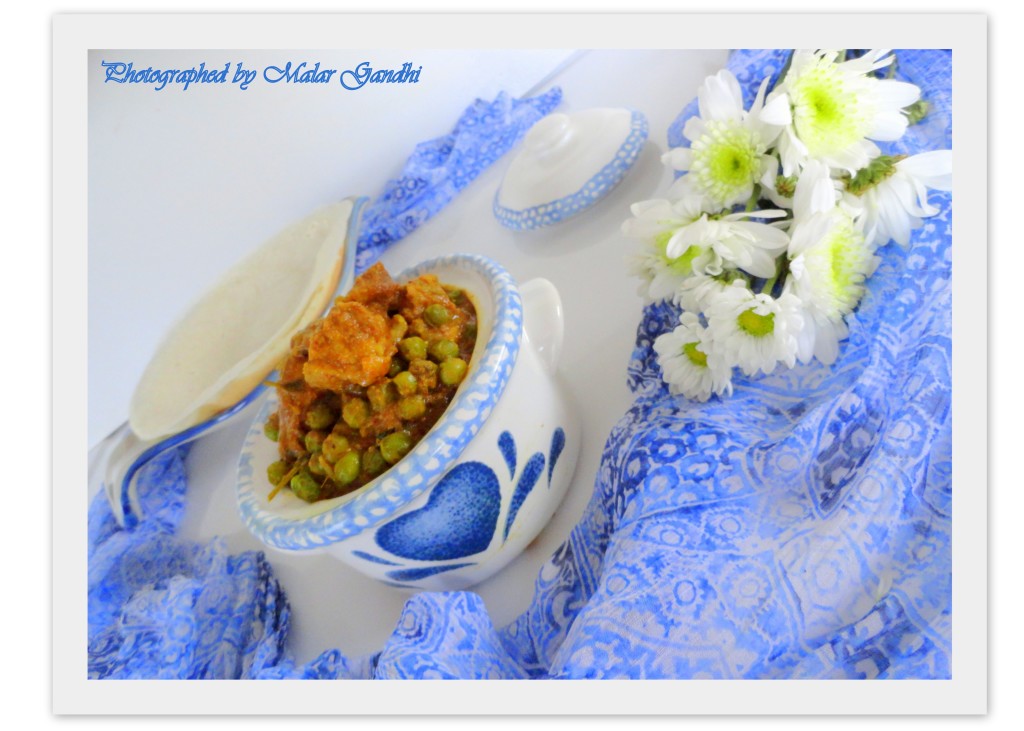 Ingredients
1 cup chicken, boneless
1 cup green peas
1 cup, almond paste
3 green chilies, sliced
1 onion, sliced
1 tsp ginger-garlic paste
2 tomatoes, crushed
salt
1/4 turmeric powder
1 tsp chili powder
1 tsp curry powder
1 tsp coriander powder
few tsp oil
1 tsp fennel seeds
3 cloves
1 cinnamon stick
1 bay leaf
Method
In a wide wok, heat oil. add all the spices and wait till they pop and crackle. Now, add onions, chilies, ginger-garlic paste to it. Saute for few minutes and add tomatoes.
Add, chicken and all the powdered spices to it. Cover and cook briefly. Further add green peas and almond paste. Cook over medium heat. When it is done, garnish with cilantro leaves.
Serve to go with your rotis, appam or plain rice.