Since I am a downright foodie and basically a food blogger (that's how my identity goes around here); I am expected to whip up a storm for every meal!Yeah, I am pressurized at times. But, as a matter of fact…I do stir up the storm, first in my head and subsequently in the kitchen. Just in case, if you are wondering…'why in my mind?'. I love experimenting. As you might have already guessed…how I keep tweaking all the normal(otherwise) recipes.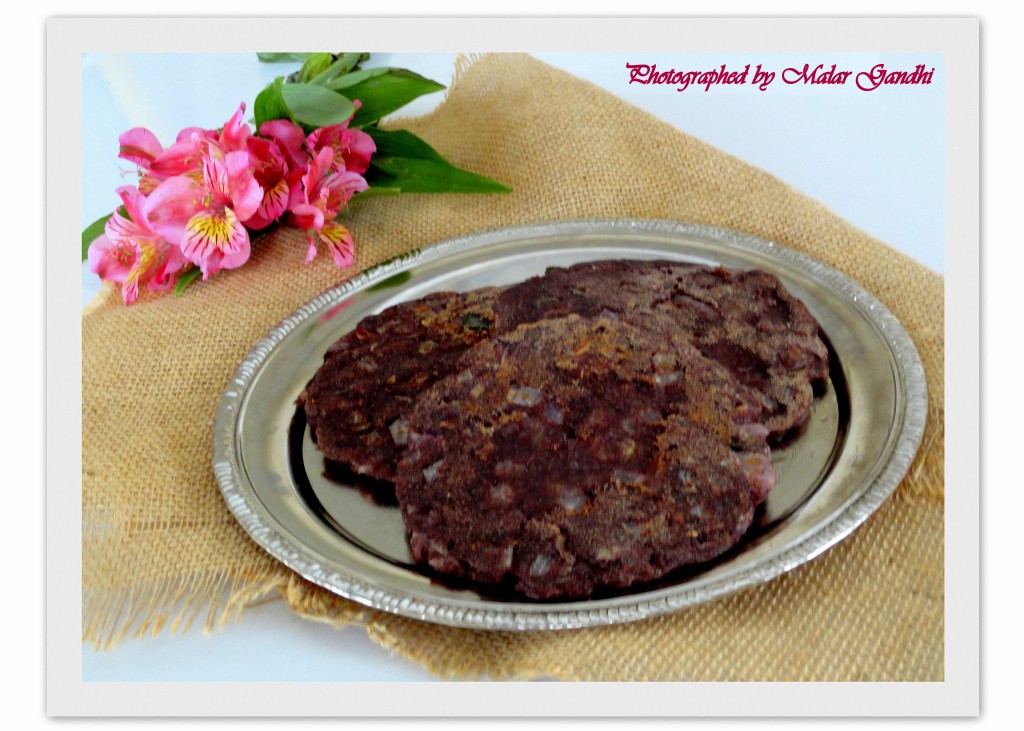 Ingredients
1 cup finger millet flour
salt to taste
3 green chilies, chopped
1″ ginger, grated
1 large onion, chopped
few curry leaves, chopped
1/2 tsp cumin seeds
few tsp oil
Method
In a wide wok, heat oil. Add cumin seeds and followed by all the ingredients (except flour). Saute for few minutes. And turn this to the flour. Mix well. Add enough water to prepare a smooth dough. Divide them into equal parts.
Now, mount a cheese cloth on a toppled up bowl. Sprinkle some water and pat the dough over it into thin disc.
Heat up the griddle and smear with oil. Now, cook these pancakes over it. Over medium heat is best. Cook both the sides until aromatic.
Serve as an evening snack or light meal.