Upma is one of the handy dish to fix on hectic days. As I mentioned…it was a 'hectic day'.  Hope you all wouldn't mind me skipping on the usual rant ('how was my day'), after all.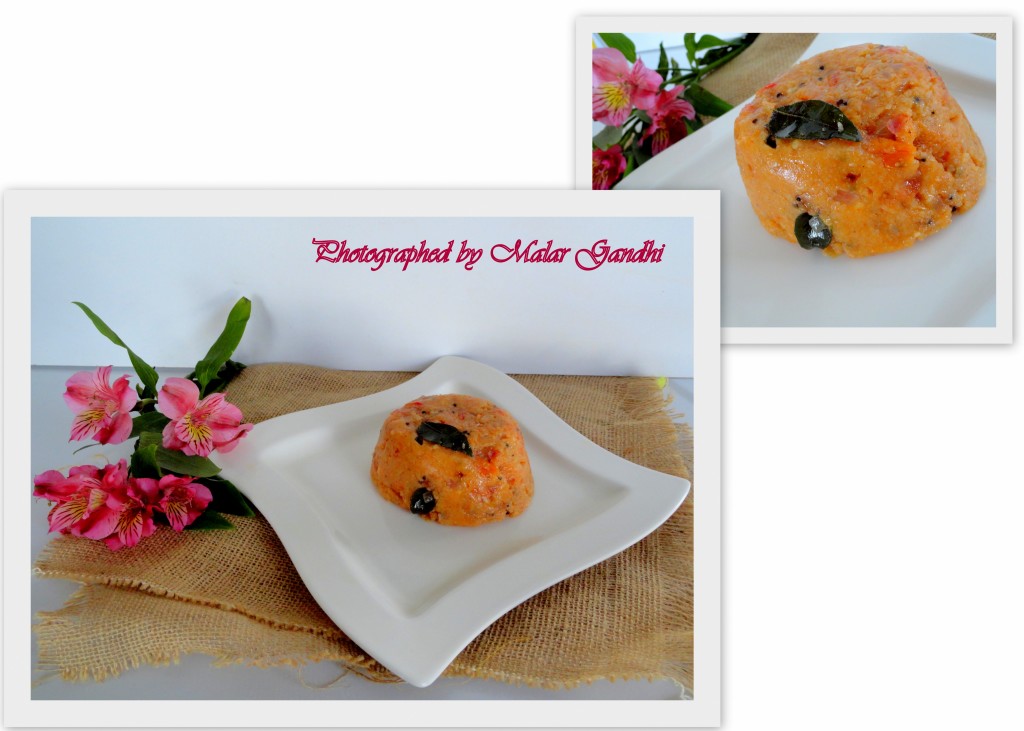 Ingredients
1 cup rice rawa (home made)
1 large tomato, chopped
2 green chilies, sliced
4 garlic beads, chopped
1 bulb onion, chopped
few curry leaves
salt
pinch chili powder
1/4 mustard seeds
1/4 cumin seeds
pinch asafoetida
few tsp oil
cilantro to garnish
Method
Heat up the wok, add tempering spices and followed by chilies, garlic and onions. Fry real good for few minutes. Then add tomatoes, cover and cook briefly or until they wilt. Now add the rice semolina, salt and chili powder to it. Add enough water to the same. Cover and cook. When the moisture is all sucked up, its done. Remove from heat and garnish with cilantro leaves. Enjoy as a light meal.