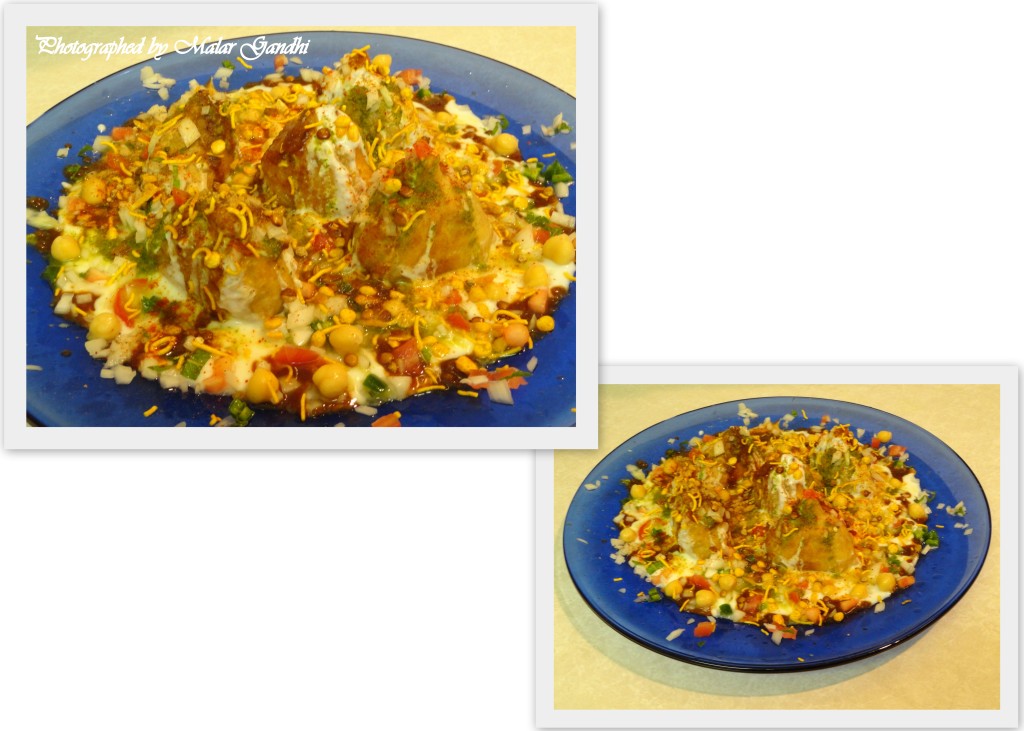 I love Fall (not the fall- fall, but the season Fall…Autumn for many others). And, kind of love to fall in love with the actual 'changing' colors. The season, where I can go comforting myself…wrapped in blankets, wearing my ping pong shoes, watching some horror movies (all by myself). And, it wouldn't hurt, if someone just drop by…to deliver some garam garam samosas and chai latte. Look, what I am hoping for?! Who can possibly cook for me? Then, when the reality strikes…I just have to get up to make some snacks to munch up (whenever I say for myself…its understood that,  it is also for A.K., right??). And, that's how this humble samosa got a real twist and ended up being 'Samosa Chaat'.
Ingredients & Method
5-7 fresh samosas
chaat items as per your wish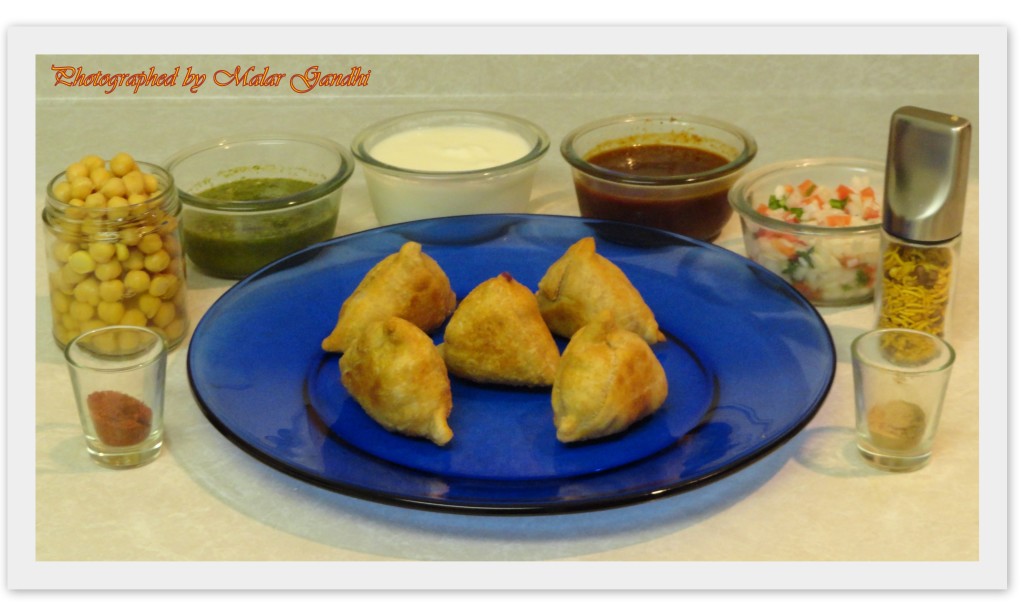 Recipe?  Look for yourself (the ingredients in the picture, it should help) I prepared this some three odd years ago on a crazy Fall season. And, its kind of still lying in my draft. What to do? I vaguely remember, how I prepared it!!!