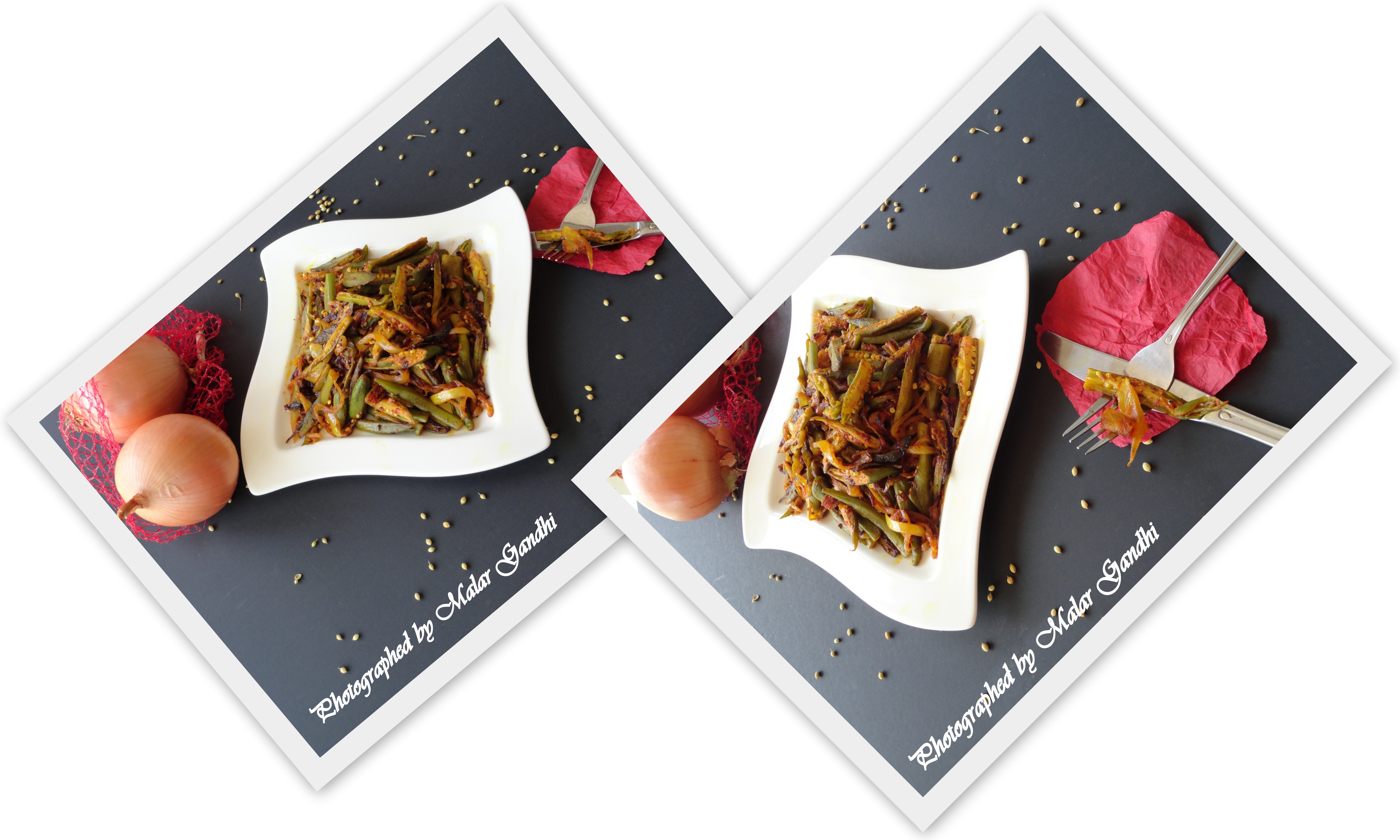 Other Names: Vendaikai Masala. Bhindi Subzi. Bendakaye Kura. Lady's Finger Masala.
Ingredients:
Okra/lady's finger 1/2 kilo
Onions large 2 – sliced
Coriander seeds 1/4 spoon
Cumin seeds 1/4 spoon
Salt
Turmeric 1/4 spoon
Chili powder 1 spoon
Coriander powder 1 spoon
Cumin seeds powder 1/2 spoon
Garam masala 1/4 spoon
Oil few spoons.
Method:
Heat oil in a wok, add the whole spices followed by onions, saute them
Add okras, and powdered spices…cover and cook, once the veggies is done, remove lid and stir-fry over high heat…until the stickiness is left from the okras.
Serve to go with chappathis or rotis.