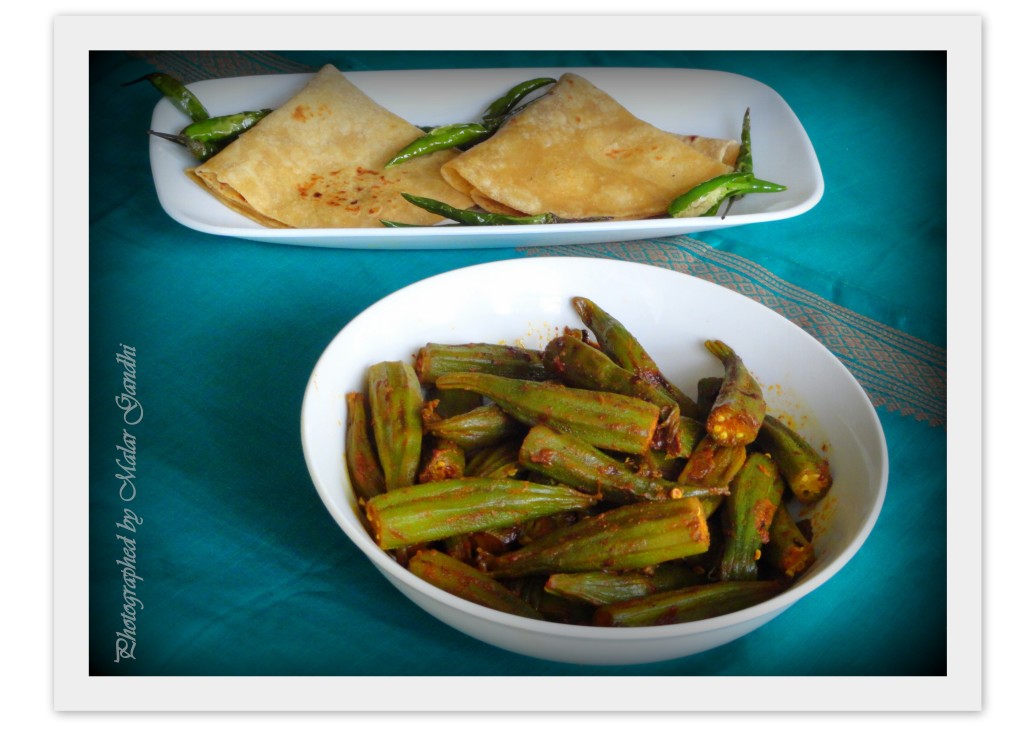 Bhindi Masala:Dry Bhindi Masala. Vendaikkai Mandi. Okra Masala.
Ingredients:
Okra whole 15(trim the ends)
Onion paste 1 tale spoon
Ginger-garlic paste 1 spoon(freshly wet-ground)
Toamto puree 2-4 spoons(optional)
Sugar 1 spoon(optional)
Salt
Turmeric 1/4 spoon
Chili powder 1 spoon
Coriander seeds powder 1 spoon(freshly ground)
Garam masalapowder 1/2 spoon(freshly ground)
Oil few spoons.
Method:
In a deep wok, heat oil. Stir-fry okra in it. Maybe till it coats oil well and looses its musilageneous nature.
Now add onion paste, followed by ginger-garlic paste. Fry till its raw odour is gone.
Now add toamto puree as well. Let it consolidate too.
Toss salt, turmeric, coriander seeds powder, chili and garam masala powders to it.
Fry till the raw odour leaves and oil shows up on top. One can add a spoon of sugar to bring the glossy color to it.