Having lived in Mississippi for nearly a decade,(before rooting here at Carolina's)…sometimes, we consider it as our second native place (besides India)!  And, when friends call…emotions just pile up & I end up cooking something Southern that day.
On one such lovely day, we were endlessly chatting about the people we have got…how many amateur start-up companies we have had had…and so on!  And, when the topic turned towards food, I couldn't help but crave those yummy Southern delights. Soon, I was able to fix this for dinner with limited ingredients that I have got. And, now that's one more specialty of Southern cooking. You don't need much.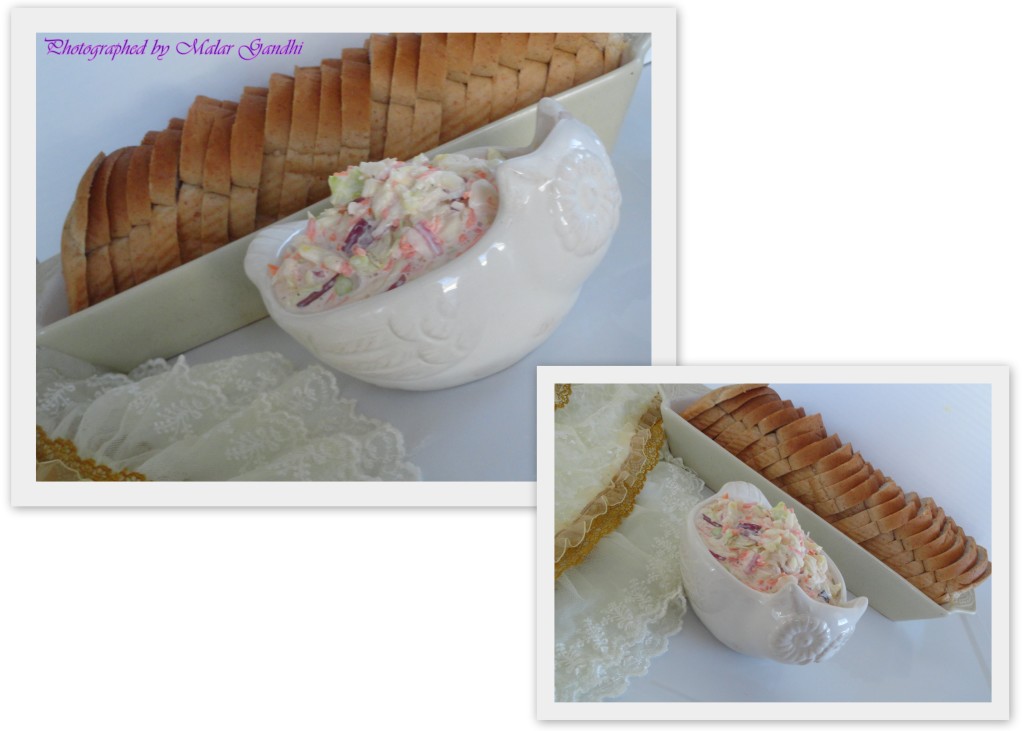 Ingredients
1 small head cabbage, thinly sliced
1 red onion, thinly sliced
1 carrot, grated
2 Tbsp white wine
2 cups homemade mayonnaise
1-2 tsp sour cream
1-2 Tbsp milk
salt
1 tsp sugar
1/4 tsp pepper powder
Method
Mix all the ingredients mentioned above in an orderly fashion and chill it. That's coleslaw. Enjoy the relish with Southern meals.