People usually rave about Amma's Pickle and Grandma's Pickle…while my recipes are from my Mighty Dad.

His cooking is as big as his personality. Despite of the gender roles in our Indian kitchens….Dad would occasionally step-in to prove that He Is The Best. I love watching him create dishes from scratch without a clear-cut recipes. The kitchen would just lit up with energy and very many great conversations.
So, on the other day…when I spotted these fabulous looking fresh lemons at the International market. Guess what? Yeah, I speed dialed The Most Important Man On Earth. My Dad. As he instructed the step wise recipe…I kept doing it over here…as we chatted further…the pickle got glazed with spices and oil. How good is that.

 With lots of love its officially now Appa's Pickle.

Thank you, Dad.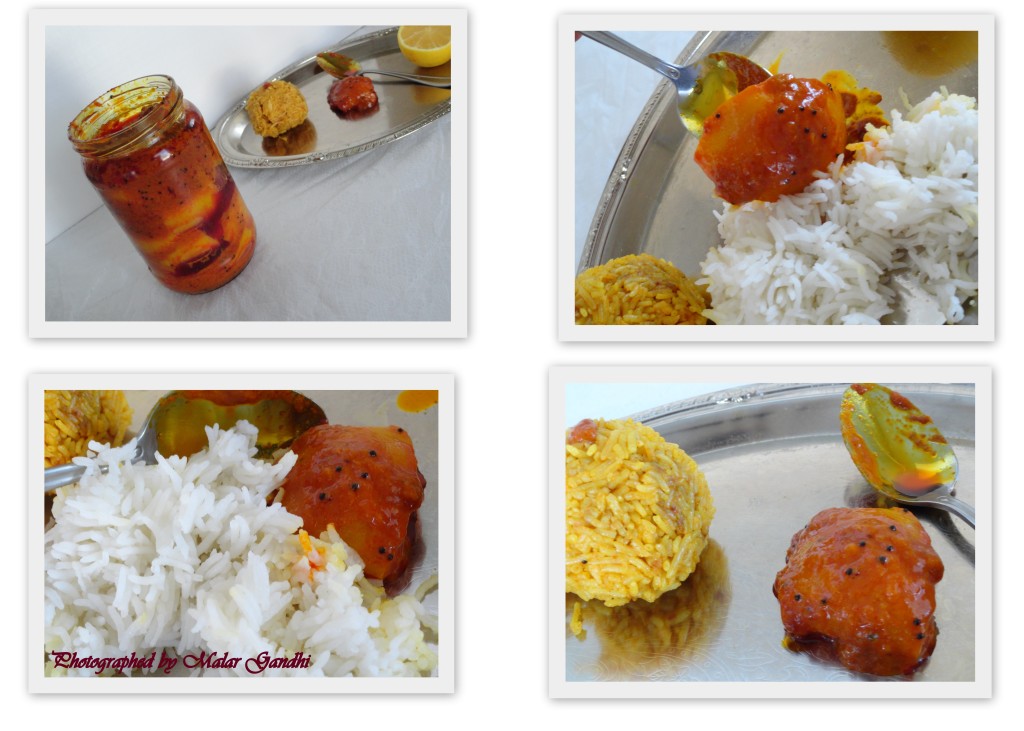 Ingredients
10 fresh lemons
salt
1-2 tsp chili powder
1 cup sesame oil
1/2 tsp mustard seeds
1/2 tsp asafoetida
Method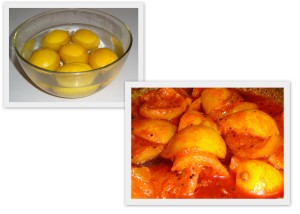 Cook the whole lemon with a cup of water briefly. Add enough salt and chili powders to it. When the lemon is tender, turn off. 

Now, spoon out these lemons and cut into pieces…without wasting the juice. Then turn-in them into the same pan. 

Heat oil in a small pan, add mustard and asafoetida. Then run this seasoning over the lemons. Bring it to heat again. If needed add more salt and chili powder at this point.

Now, simmer the set-up and watch. The pickle gets ready throwing up all the oil to the sides and top. Allow it to cook and store in an air tight jars.