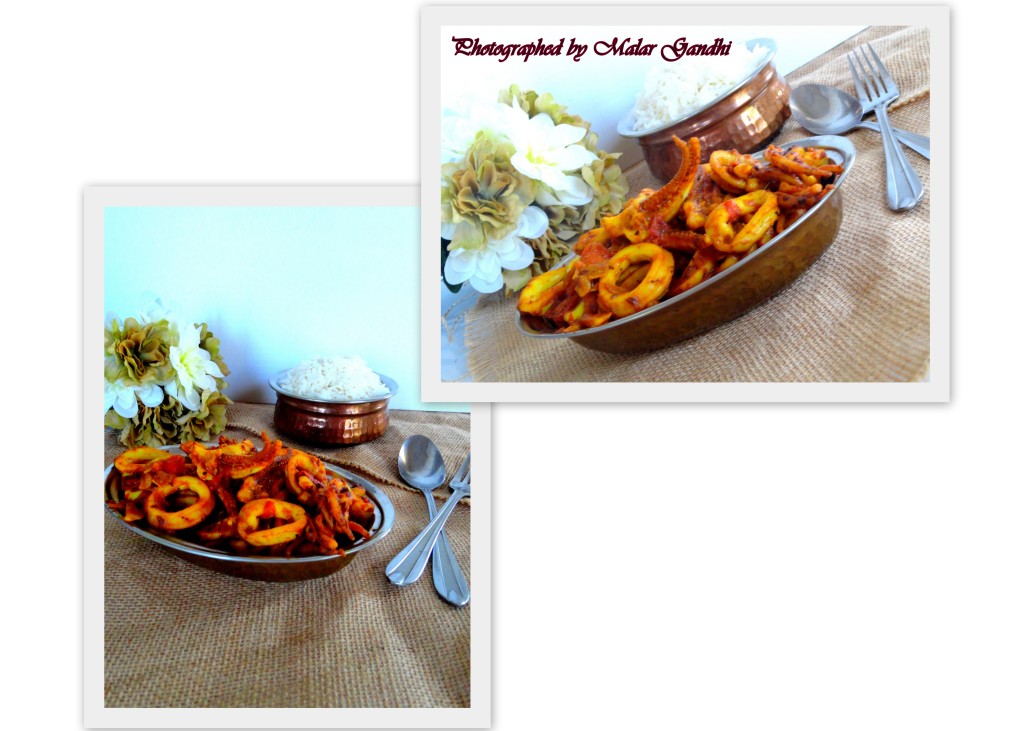 I guess, some of my recipes are weirdly hard-wired! No matter what, I keep repeating the same kind of combinations(ingredients) to the different set of dishes. Does that make any sense? Even before I intend to cook a new dish…I visualize the result with my hard-wired combo ingredients…how about that! So, on the other day, when I bought calamari out of blue; the in-grained recipe was already picked and prepared in the mind! So, there you go…my take on Calamari Roast.
Ingredients
1 bag frozen calamari
10-15 garlic, crushed
2 large tomatoes, crushed
salt
1/2 tsp turmeric powder
1 tsp chili powder
few curry leaves
few tsp olive oil
Method
In a wide wok, heat oil. Add curry leaves and garlic. Wait till it pops. Now add calamari and tomatoes to it. Stir-fry over high for few more minutes or until the tomatoes go pulpy. Then add salt, turmeric and chili powders to it. Stir-fry over high…when it is done tender and got roasted well, remove from heat. Serve up steaming hot with plain rice.