Regarding Cake? I really don't crave one (yes, for real). I never bake them! In fact, I won't even allow anyone to get one. But, I love gazing through those cake images on the web…endlessly…its totally fascinating.

On the other day, when there was zero cravings; but at the same time…I was pretty serious about taking some damn cool food pictures. It was so important that, I bake! Yep, before I kind of go off-key! That's how I fixed this 8 minute wonder. Yes, it only took eight sweet minutes to fix this yum-thing. And, guess what…its not that bad after all. I gorged it down in few minutes.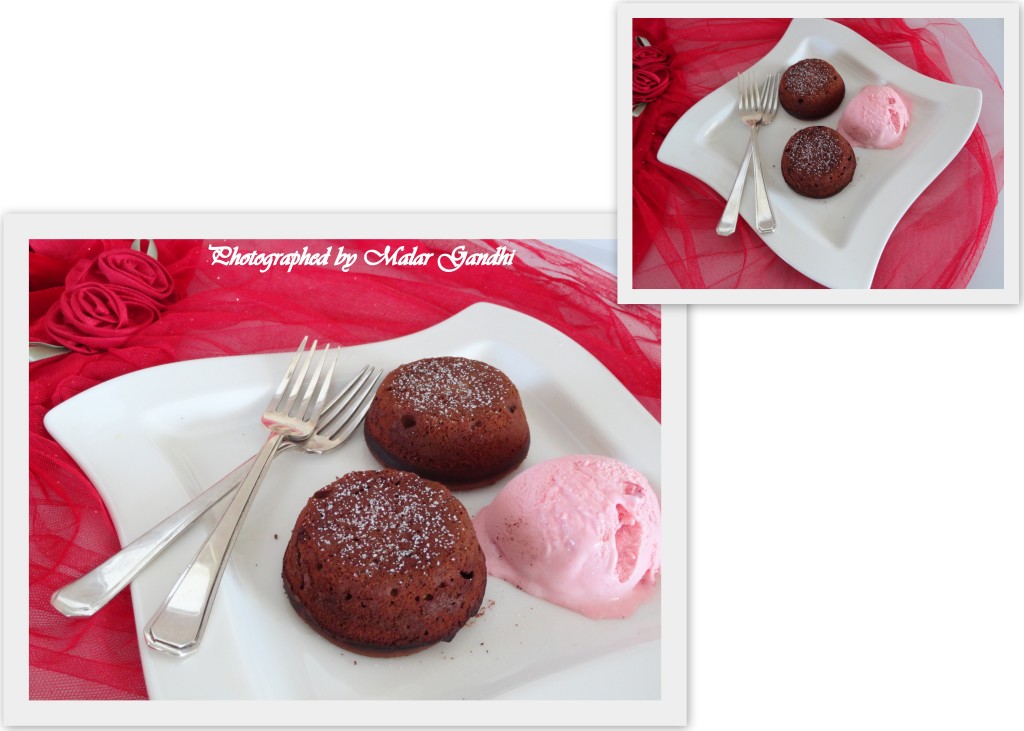 Ingredients 
2 tsp cocoa powder
1/2 bar 70% chocolate, melted
1 cube butter
4 tsp brown sugar
1 large egg
1-2 Tsp all purpose powder
Method
Beat all the ingredients vigorously for few minutes (or until fluffy). And turn them in muffin trays. Needless to say, spray the tray…right! Bake for at least eight whole minutes over 350 F. It should turn out perfect. Enjoy as you please.