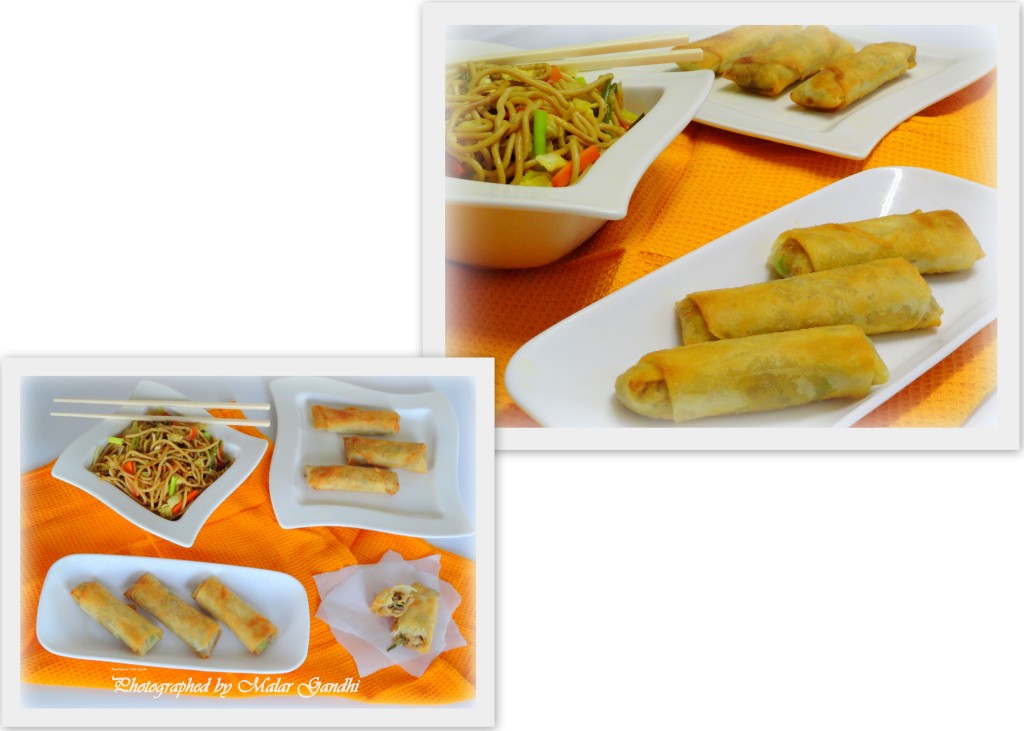 Hey, I think…something has gotten into me that motivates to cook! Or else, who has a desire to fix a snack after a verrrrry looooong tiring day??
On a certain day, just like…any other weekdays…the day was full of unfinished tasks! And, no wonder…its same old usual me, (the cranky me – in fact)…came home, late-that-evening…tired and famished.
However, when a Beautiful Angel appeared out of no where and smiled. All in one second, the aches gone, troubles vanished and mind refreshed on its own!
Since…this particular Angel…in picture, happens to be my little girl! For a change…I asked, "What Do You Wish?" and the answer came, instantly "Spring Rolls".

So, Spring Rolls…it is.

 And…Now,

 that's the new source of my energy to me.

Ingredients
1 cup – shredded, cooked chicken
salt
1/2 tsp pepper powder
1-2 chilies, sliced
1 shallot, sliced
4 green onions, sliced
pastry sheets – as many as you need
oil for pan frying
Method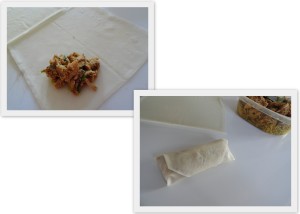 In a wide pan, heat few spoons of oil and saute shallots, chilies for few minutes. Then, stir-in shredded-cooked chicken to it. Add salt and pepper. And, stir-fry for few minutes. When it is done, add green onions and remove from heat.
Now, cool this down a little bit and use as a filling to the rolls. Prepare spring rolls using the pastry sheets and pan-fry them in hot oil. Serve warm with ketchup and sauce.