Other Names Channa Dal Burfi. Chana Dal Halwa. Channa Doss. Channa Dose. Dose de Grao. Split Gram Sweet.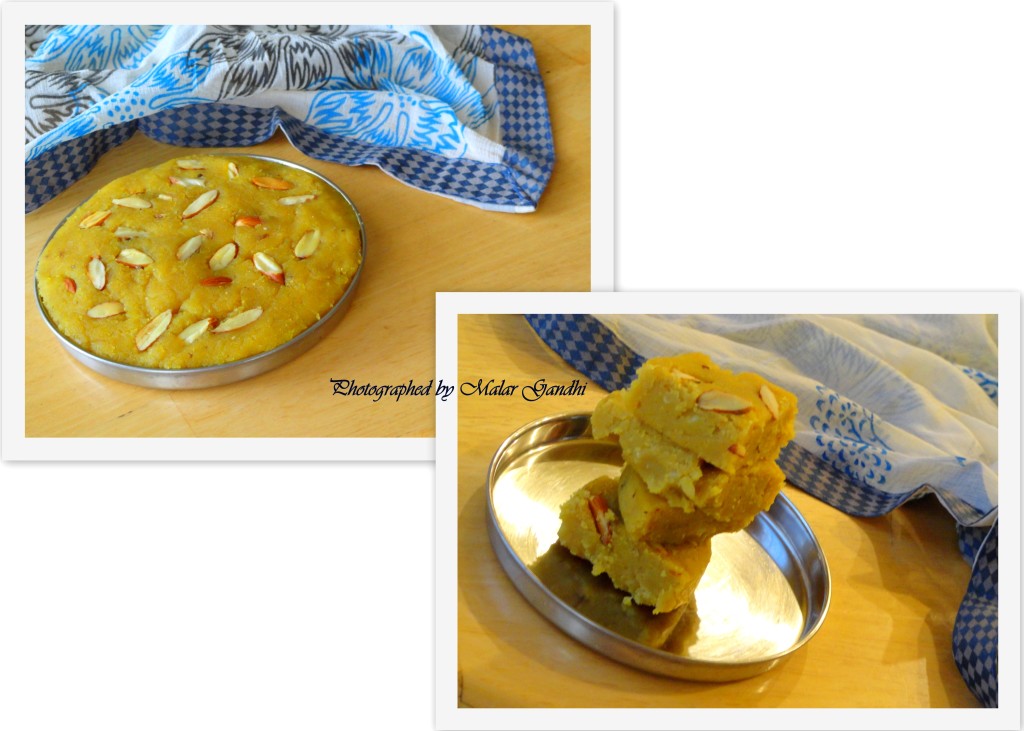 I've been exploring a lot of Desi delicacies lately…particularly after my India trip. Food, in particular is one single point…that connects me directly to my roots. No matter where I live…the gut memory is so strong…I really do enjoy recreating every dish from my childhood memoirs. It instantly transforms me to my homeland and my happy childhood.

So, here is one such dish – Channa Dal Burfi.
Ingredients
1 cup cooked chana dal
1/2 cup sugar
2-5 pieces, coconut – grated (just the white part)
1/4 cup clarified butter
1 pinch of saffron (maybe)
1 pinch of cardamom seeds powder
Just your favorite nuts to garnish (maybe)
And, that's it…I guess!
Method 
Blend the cooked chana dal without adding any water and set aside. In a wide wok, heat sugar and a cup of water. Now, turn in the blended lentils, coconut and all the other ingredients too. Once it turns out without any moisture, remove from heat. Turn it into a a flat dish and cut into desired shapes. Enjoy.