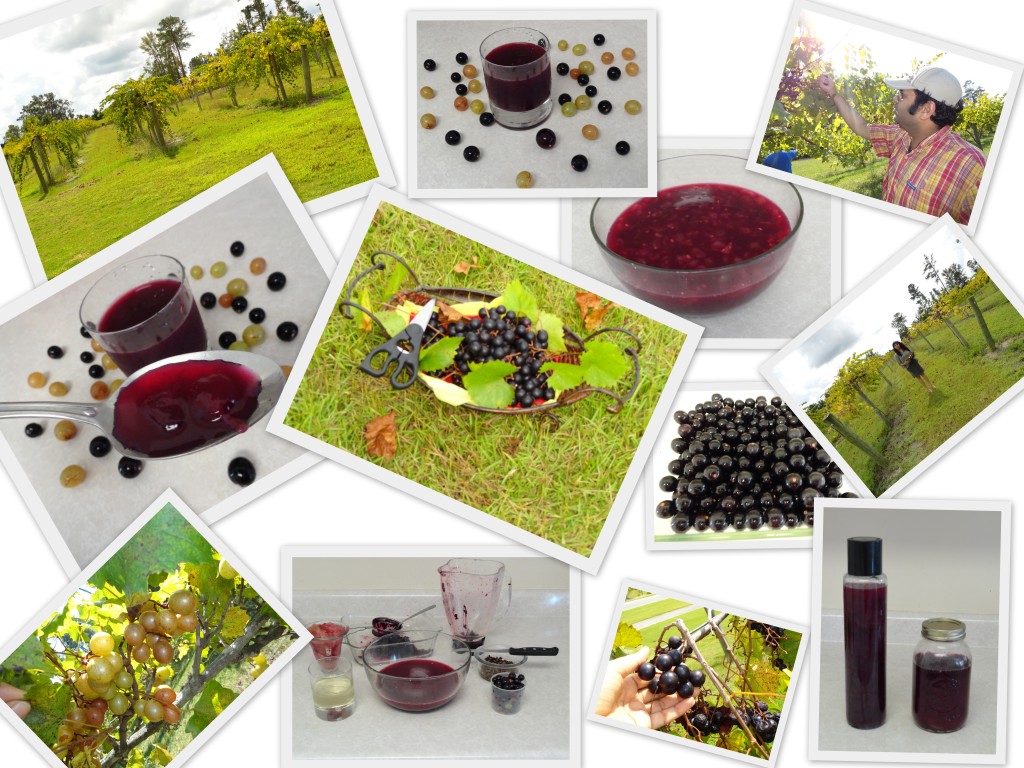 Grape Juice
Ingredients
1 lb grapes
1-2 cups sugar syrup
Method
Wash, clean and discard the stem from grapes. Meticulously, remove the seeds and discard it as well. Further, peel the skin and set aside. Retain the pulp too.
Now, blend and puree the skin and extract strong deep colored juice out of it. Filter the same and mix with sugar syrup. Later add the pulp to it, mix well. Store them in an air-tight jar.
At the time of serving, add enough sugar syrup (if needed) and crushed ice, serve chilled in a short glasses. Enjoy as refreshing drink.