On the other day, I was thinking…why do I like 'Home Cooking', despite of the fact, that I am the one who cooks all the time! There is some variety of reasons to it. Number one: Cooking is like writing…I can be spontaneous as much as I want, after all…who is going to read, but me.

Number two: Its like a 'Kiss' principle…"Keep it simple, stupid", who cares! 3.The perfect tasteful recipes are categorized for my weekdays, so…its basically my job. 4. And, I know when to be 'Artistic'…yeah, when I am clueless and jobless…I try something off the hook, just for the sake of my philosophical food blog.

So, for these variety of reasons and quintessential…nourishment, I cook.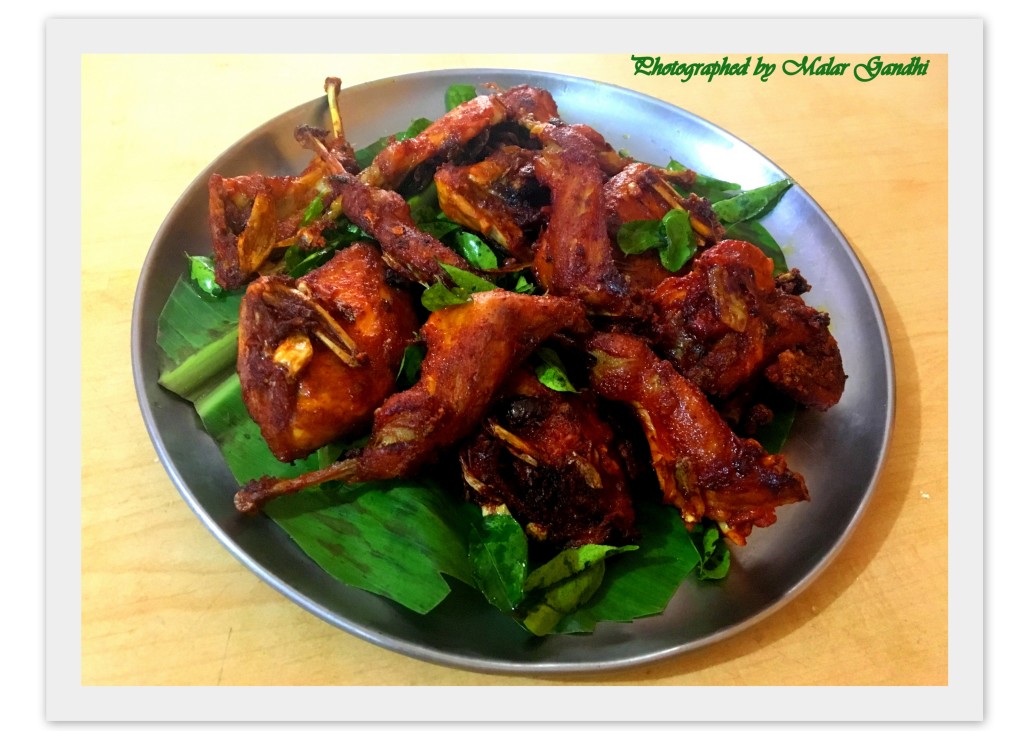 Ingredients
4 quails, each cut into four pieces
salt to taste
1 tsp kashmiri chili powder
2-4 beads garlic, crushed
2″ ginger,  grated
1-2 tsp lemon juice
1 pinch garam masala powder
2 tsp corn flour
oil for deep frying
Method
In a wide vessel, mix all the ingredients (except oil) and set this aside for marination for couple of hours.
Heat oil, in a wok. When its smoky hot…fry these quails till crisp and aromatic. Garnish with curry leaves and sliced garlic for more flavor.