There is nothing much to rant today…as I have done enough in my previous post! To tell you in short, today's recipe is kind of a continuation of yesterday's dish! Its humble 'Ghee Sambhar' to go with the Mini Idlies. Enjoy.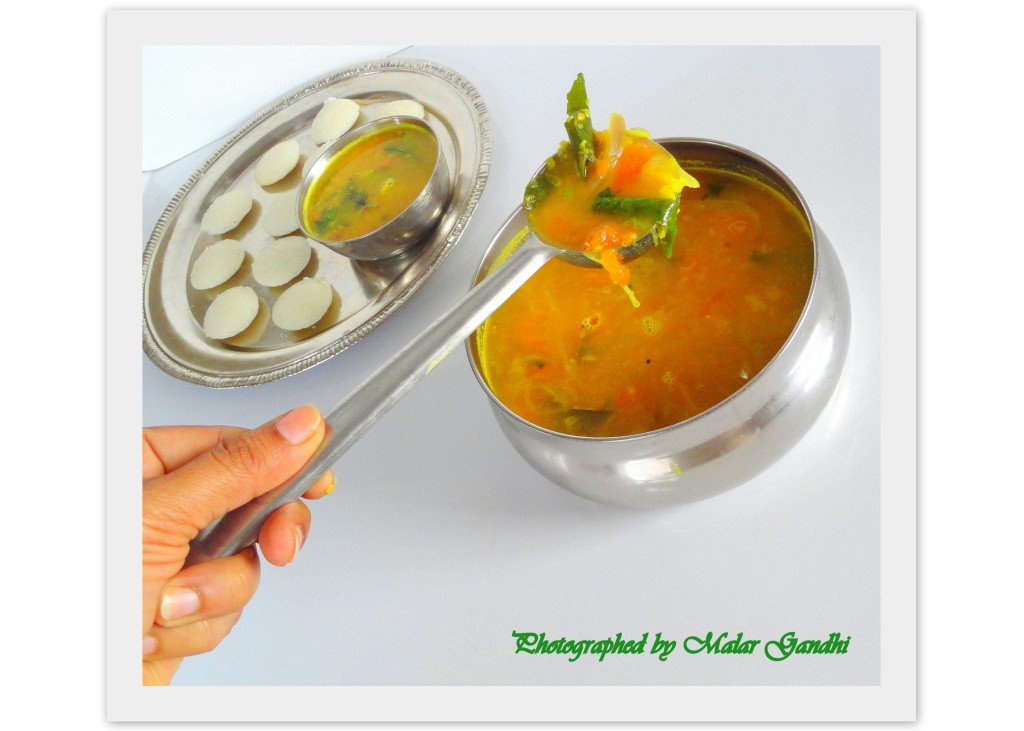 Ingredients 
1 cup mung dal (yellow lentils)
3 green chilies, slit in the middle
1 large onion, sliced
2 country tomatoes, sliced
salt to taste
1 pinch of turmeric
1/4 asafoetida
1 tsp mustard seeds
few curry leaves
1 generous cup of ghee / clarified butter
few cilantro leaves to garnish
Method
In a wide, heavy bottomed pan, cook lentils with just enough salt. Let it get completely done and go mushy. Set aside.
In a separate pan, heat ghee. Add tempering spices and wait till they pop.
Then, add chilies and onions to it. Fry real good. Once it is translucent, add the tomatoes as well. Wait till it turns pulpy.
Now, add turmeric to the same. Further add the cooked lentils to it. Bring this to boil and garnish with cilantro leaves.
Finally, add a heavy teaspoon full of ghee. Viola. You are done. Serve this steaming hot along with those mini idlies. Enjoy.