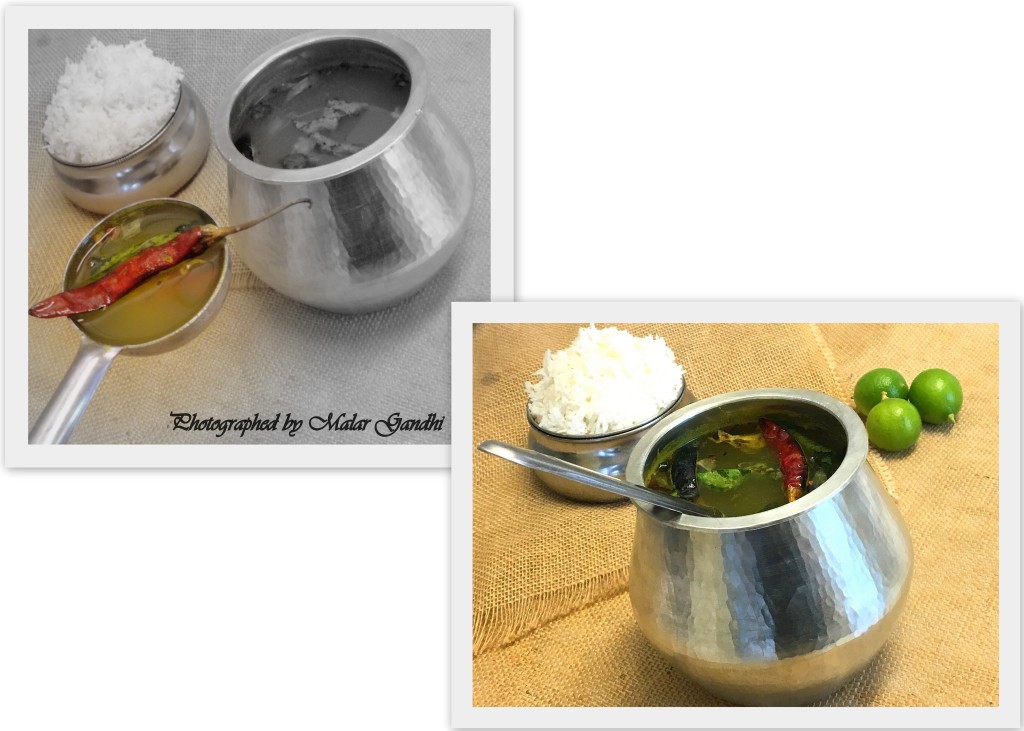 Rasam in general is the most comforting meal to many South Indians. And, I am not different from it! Over the time, it has become like a life line, when you live far far away from your home!! Now, its one of the important dish, that I prepare every single day.  Like every other Mother, my Mom's preparation is the best…The Best…in fact. Oh yes. Its a simple recipe with only fewer ingredients. As far as I remember, she always used freshly ground Rasam Podi and most interestingly, she made them using a traditional pot - Velli-Eeya-Sombu. However, whether she used this vessel or not, the result was always outstanding. People who have tasted my Mom's rasam, always asked for second and third helpings. Many of my relatives…even drank the rasam from the pot. All which made to to perfect her recipe. The harder I try…the most it flopped! Even today, after blogging for nearly 10-12 years, I couldn't duplicate it! So, during my India trip…believe it or not, buying this vessel was on my priority list! Oh yes, it was that important to me.  Dedicating this post to my Mother. Here, is my lovely attempt…once again.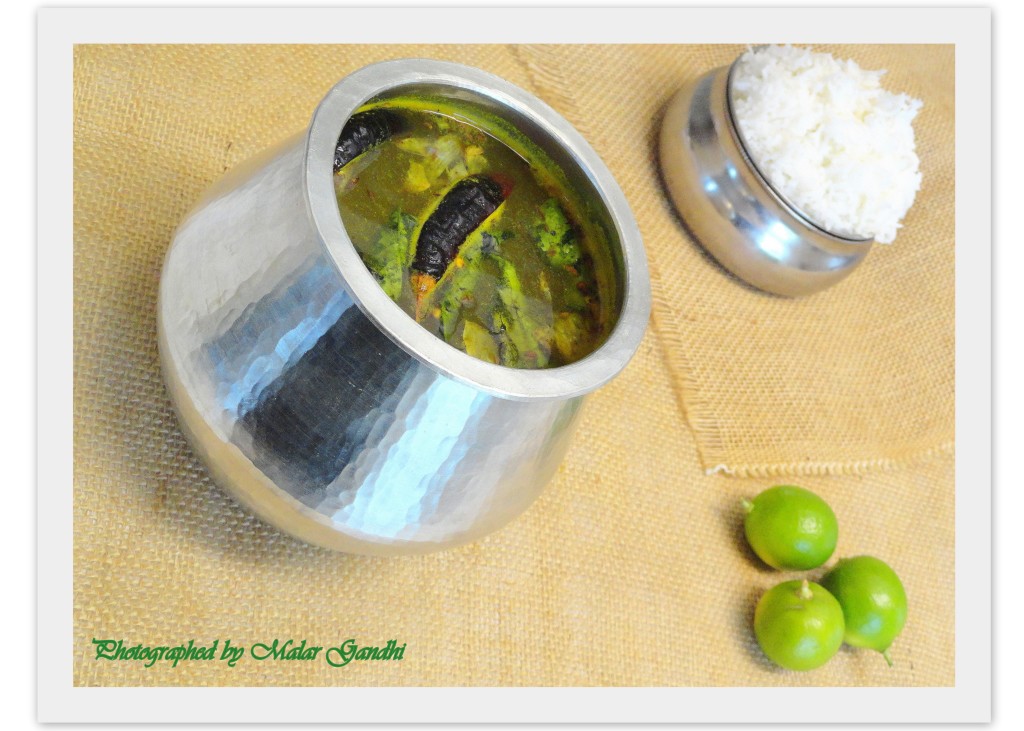 Ingredients
Rasam Podi 
1 tsp thuvar dal
1 tsp coriander seeds
1/4 tsp fenugreek seeds
1 tsp peppercorn
1 tsp cumin seeds
3 dry red chilies
1 pinch asafoetida
few curry leaves
Rasam 
1 cup thuvar dal – cooked water
3 lime – (green lime)
1 large country tomato
5-7 garlic – crushed along with skin (skip it if you dislike garlic)
1 pinch asafoetida
salt to taste
1 pinch turmeric powder
3 dry red chilies
few curry leaves
1 tsp mustard seeds
1/4 tsp cumin seeds
few cilantro leaves to garnish
few tsp of sesame oil
Method
Mix, rasam powder and lentils cooked water together in the traditional velli-eeyam pot. Do it over the counter, do not set this vessel over the stove yet. This vessel should not be placed on high heat nor the empty vessel should go on the stove! The metal could melt away. So, make sure you prepare the rasam almost over the counter and then set it on the stove.
Put this on low heat. Add, salt and turmeric to it.
In a separate pan, heat oil. Add the tempering spices and wait till they pop. Followed by garlic and tomatoes. Now, run this seasoning over the rasam and bring this to slow boiling. Remove from heat and squeeze the limes.
Serve warm along with steamed rice. Enjoy.