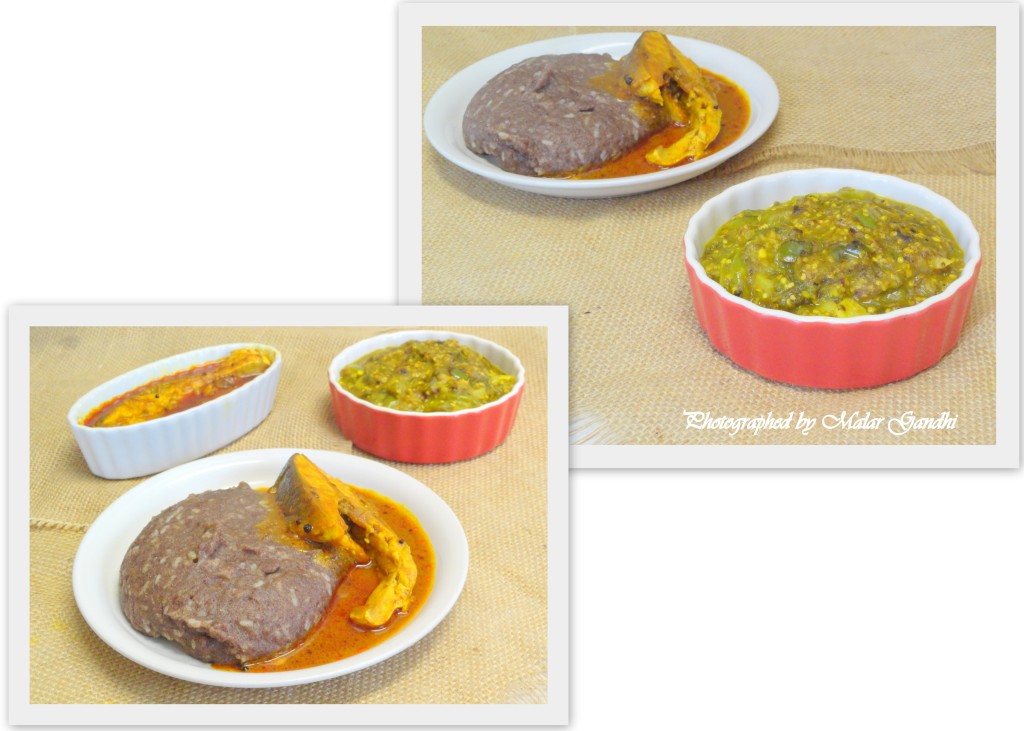 Cooking is fun, when your Father gives out the recipe.

Yes, this is my Dad's recipe for today. As we were chatting up on the other day…the topic shifted to, what will be the perfect match for the Ragi Kali. The idea of cooking raw green tomatoes fascinated me! As, I had enough ingredients handy…the recipe was soon tested in my kitchen. Oh yeah, I need to admit…the dish turned out super-delicious! In fact, better than my ever-green favorite fish curry. Lol.

Ingredients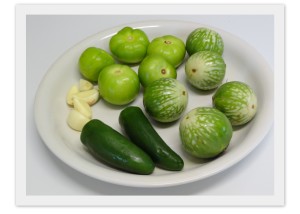 3 green chilies
4 green eggplant
4 green tomatoes
4-5 garlic beads
salt to taste
1 pinch of turmeric
salt to taste
few tsp oil
1/2 tsp cumin seeds
Method
In a wide pan, heat oil. Add cumin seeds, followed by chilies, garlic and sliced eggplant.
Add salt and turmeric…stir-fry for few minutes. Then add tomatoes, cover and cook.
Once the vegetable is done completely soft, remove the lid and fry over high heat for few more minutes. Maybe until the oil shows up on the sides.