If flu season is around, people get sick more often and head to the drug stores and stock up the medicines. But a perfect remedy would be just lying in our kitchen shelves! We are all aware of some sort of home remedies for common illness. And most of the time, it works too! When it comes to herbal tonics, it doesn't say anything about exact measurements though! And its neither a rocket science…a pinch of this and a dash of that will do, there you go…you fixed a perfect medicine for yourself!
However, ayurveda (Indian Medical compendium) has a wide collection of herbal tonics with exact proportions for specific ailments! We don't want to go deep into that. Let me just share a 'basic Kashayam recipe' with you all, today.  And, adding further more to it, can be done at any point.

If you are wondering, what a Kashayam is…its something that we all hated, when we were lil children! Not to mention…they would have force fed it on us, anyway!

Strange…now as a adult, we look back, wanna time travel and go back our childhood days!!!
This recipe goes to Priya Mitharwal's event : Healthy Me & Healthy Us
Ingredients
Ingredients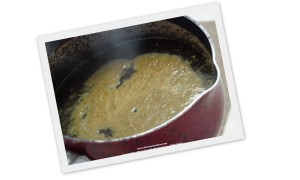 2 tsp coriander seeds
2 tsp peppercorns
5 cardamom
2-4 pieces ginger
pinch of ajwain
pinch of cumin seeds
Honey to taste
Variations
Athimadhuram
Chitharathai
Method
Heat a cup of water in a kettle, add all the above mentioned ingredients (except honey) to it. Bring this to boil.
Filter the same, and add enough honey to taste.
Serve up steaming hot as health drink.