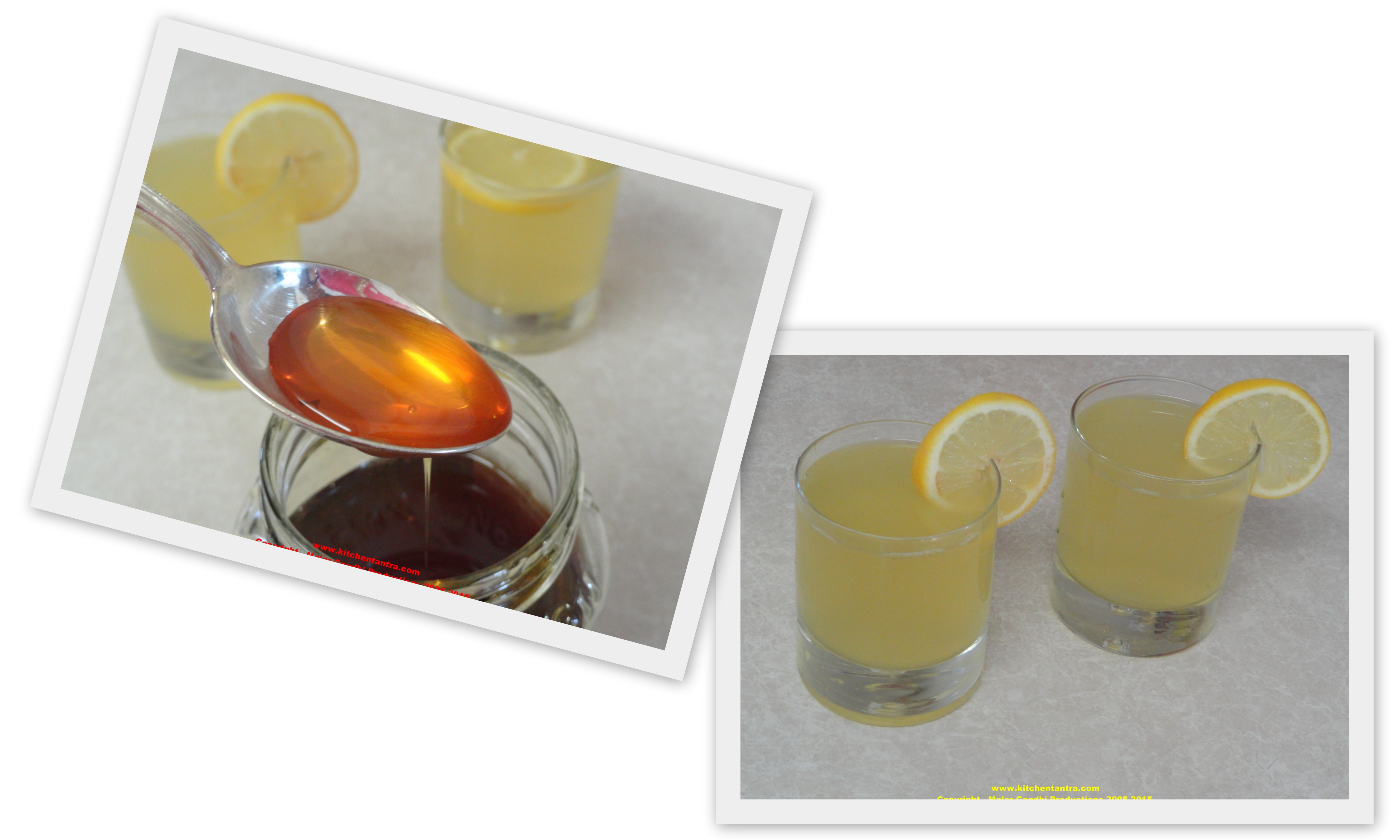 Some of the simplest recipes could be downright correct! Although, you may have fixed it most the time…it would have gone without any deep-appreciation or until someone points out the goodness in it! One such recipe is 'Lemonade'…with little bit of variation I prepare them year round. Yes, you read it right…even during cold winter! One of the best tweaks that I compulsively do is…adding honey to it. They make a delightfully refreshing and wholesome treat for picnics.
This recipe goes to Priya Mitharwal's event : Healthy Me & Healthy Us
Ingredients
1/2 cup lemon juice (freshly squeezed)
1/4 cup dark honey
1/4 warm water
2-3 cups chilled water
few mint leaves
few lemon wedges
1/4 coarse salt to dust the rims
Method
In a large pitcher, add honey and warm water. Mix them well.
Add lemon juice and cold water. Further add ice cubes, mint leaves and wedges to the same.
Serve chilled.