Celebrate with sweets is my policy.

And, what we are celebrating? Life, in general. Life in my place revolves around good food, books and music. I always had long love affair with sweets. My everyday meals will be incomplete without a sweet note – at least in the form of lump sugar.
Regarding this recipe, to be precise, Gulab Jamun is made with freshly prepared Kyoya (consolidated solid milk), sugar, ghee and saffron. Forget the flour, store bought condensed milk or the ready mix. Go by my rule for a change.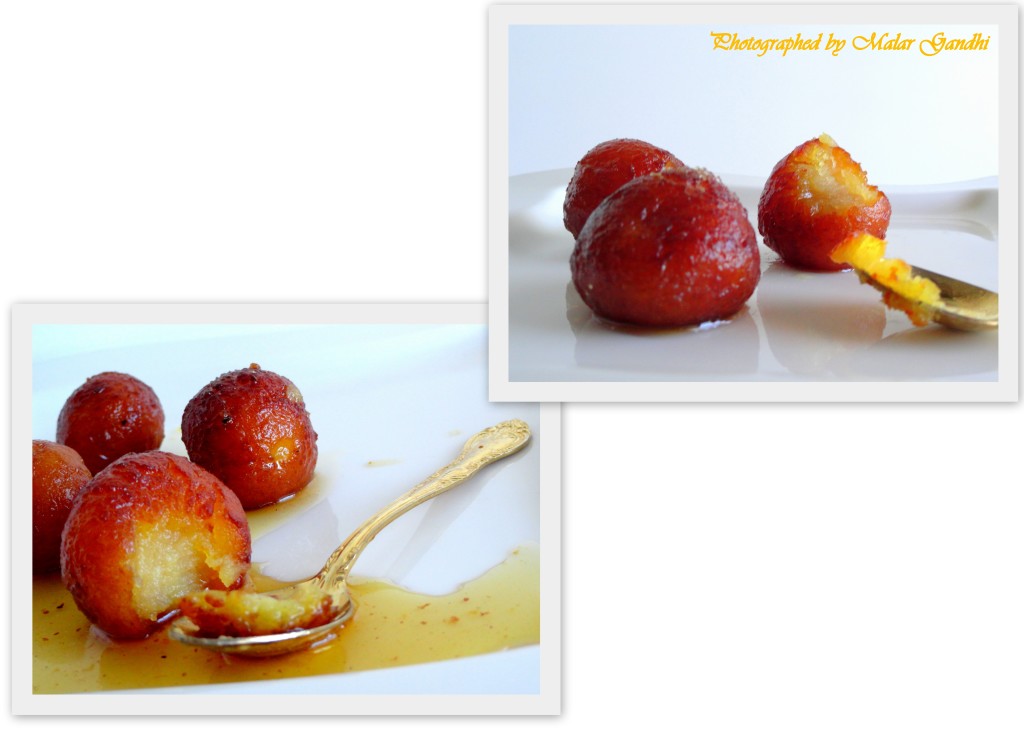 Ingredients
1 cup khoya (solid milk)
2 cups sugar syrup
a pinch of saffron
ghee for deep frying
Method
Prepare the khoya dough into smooth mass. Then, divide them into equal parts and shape them up into medium sized jamuns. (later it bulges to 2-3 fold when immersed in sugar syrup).

Fry these in medium hot ghee until golden to reddish brown. Remove and leave it on the kitchen towel for a while.

Add saffron to the sugar syrup and warm it up a little. Now, add these fried jamuns to it and wait till it soaks completely.

Serve chilled or warm as a dessert. Enjoy.