Other Names Paruppu Saadham. Dhal Rice. Khichdi. Nei Paruppu. Arisi Paruppu Saadham
Nothing can beat the warm home-cooked meals. Especially, when you are down! Yes, the humble food can simply evoke the spirits in you and even and bring you back to normalcy. Food, I mean – Mom's food has such a magic to it. So, without much adieu…here is my take on one of the popular Indian Comfort Meal. I hope you all will enjoy it. Happy Cooking.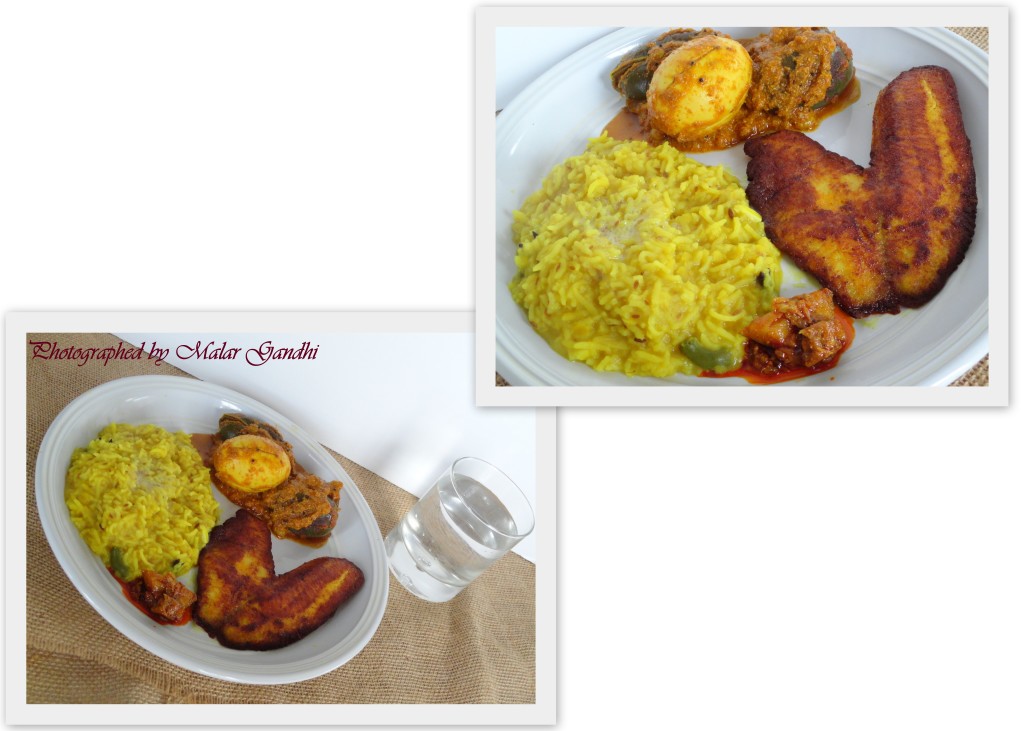 Ingredients
1 cup basmati rice
1/4 cup thuvar dal (yellow lentils)
3 green chilies, slitted
1 bulb onion, sliced
5-7 garlic beads
salt
1 pinch turmeric
1 tsp cumin seeds
1 cinnamon stick
3 cloves
1 cup clarified butter
Method
In a wide pot, melt oil. Add the whole spices and chilies to it. Wait till they pop and splutter. Add onions, garlic, salt and turmeric to it. Now, stir-in rice and lentils as well. Add 3-4 cups of water. Cover and cook till they turn tender and mushy. Finish with a ladle of ghee again. It should be just perfect to serve. Enjoy.