I have been sensing a theme with my recipes lately, as I have been gravitating towards a kind of mild and more predictable dishes. A light, flavorful balanced meal…that just hits the spot. No more surprises, experiments…what had happened to me. Hmmmm, when it gets warm our tastes change as well. After all summer is here! Well, at least for me down in the South here. We've been having a few 90-degree days. So, its time for more lighter dishes!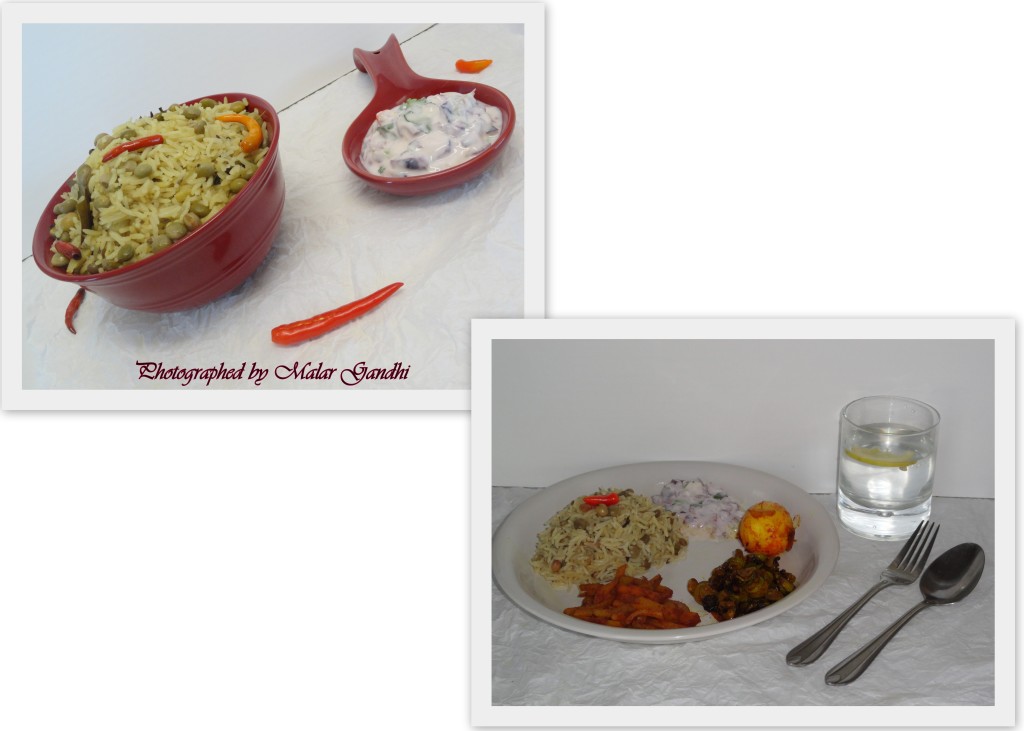 Ingredients
1 c basmati
1 c thuvar lilva (Indian Pigeon Peas)
3 green chilies,slitted
1 large onion, sliced
1 tsp ginger-garlic paste
few mint leaves
1 tsp fennel seeds
1 cinnamon stick
3 cloves
1 cup ghee
Method 
In a wide crock pot, heat ghee. Add the spices followed by chilies, onions and ginger-garlic. Wait till aromatic. Now, add mint, salt and the legumes. Cover and cook briefly. Then, add rice and enough water to it. Cover and cook over simmer. When the legumes and rice are tender enough, remove from heat. Fluff and serve forth.