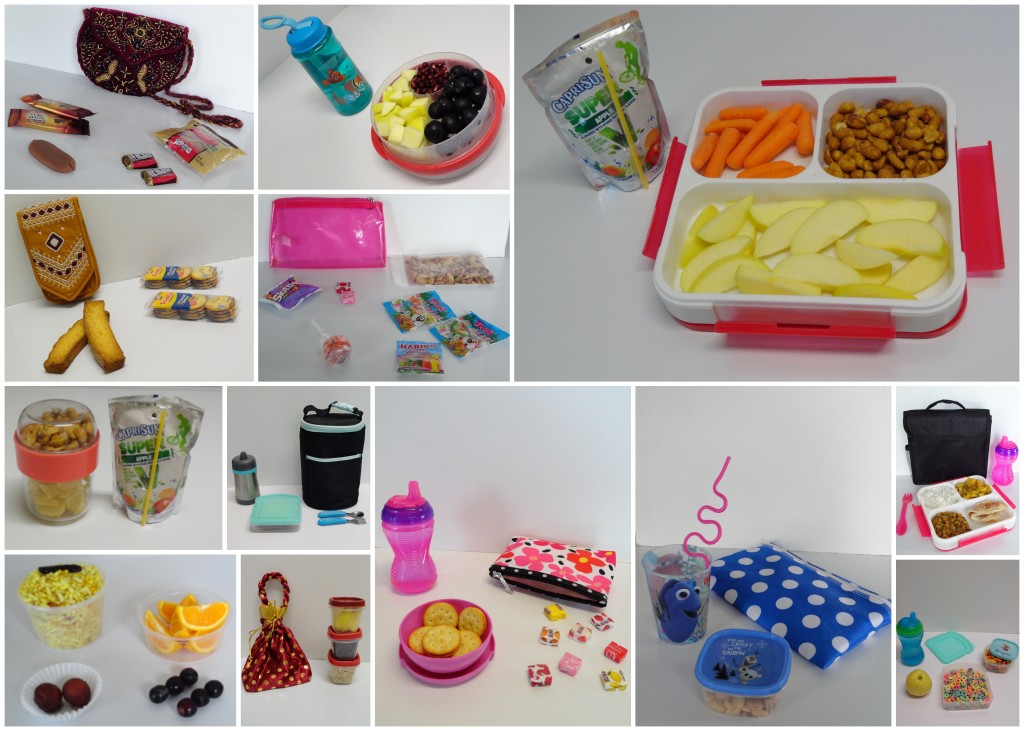 The First Day of school was crazy, today. I believe the sentiment was kind of mutual — both teachers and for the parents.

 I was super-excited, emotional and over-thinking a lot…for a while!!
Hmmmm, the major stress factor is not about meeting the new teacher nor about making new friends! It's all about the food — will she be able to eat our Home Made Lunch? All these days…I've been solely depending on the cafeteria lunch, at the school. Which is really…pretty cool and totally hassle-free! However, at some point…I've to take this tough decision of packing the lunch. I am sure, its gonna be a challenge! Hope, we would slowly overcome it.

And, for today…here is some of the snack ideas that I follow. Well, I am not a Super-Mom…I do take a lot of advice from my friends. In fact, I am the craziest one…who calls all my friends for an instant solution. And, do you want to know…who is on my speed dial List??
Number 1 - Gita - is Mommy of the twins, additionally a Food Blogger — now, how cool is that?


Number 2 – Monica – A young girl with zillion ideas.

Snack Ideas For Kids 
Fresh Foods:

Fruits, Vegetables, Salads.

One Ingredient Foods

: Bread, Eggs, Cheese.

High Calorie Snacks:

Nuts, Dry Fruits.

Store Bought Items:

Cookies, Crackers, Munchies, Donuts…etc

Home Made Filling Snacks:

Cup Cakes, Indian Sweets, Muffins, Omelettes, Cream Buns…etc

Savory Snacks:

Masala Pori, Mixture, Chips, Pop Corn, Trail Mix…etc.

Home Made Drinks:

Sweetened Yogurts, Tender Coconut Water, Smoothies, Fruit Purees, Juice.
Note The bento box, colorful bags, spiral straws, tiny cups holders, cute forks…anything that your child fancies, helps in eating.


Happy School Year, ahead kiddos. Enjoy.