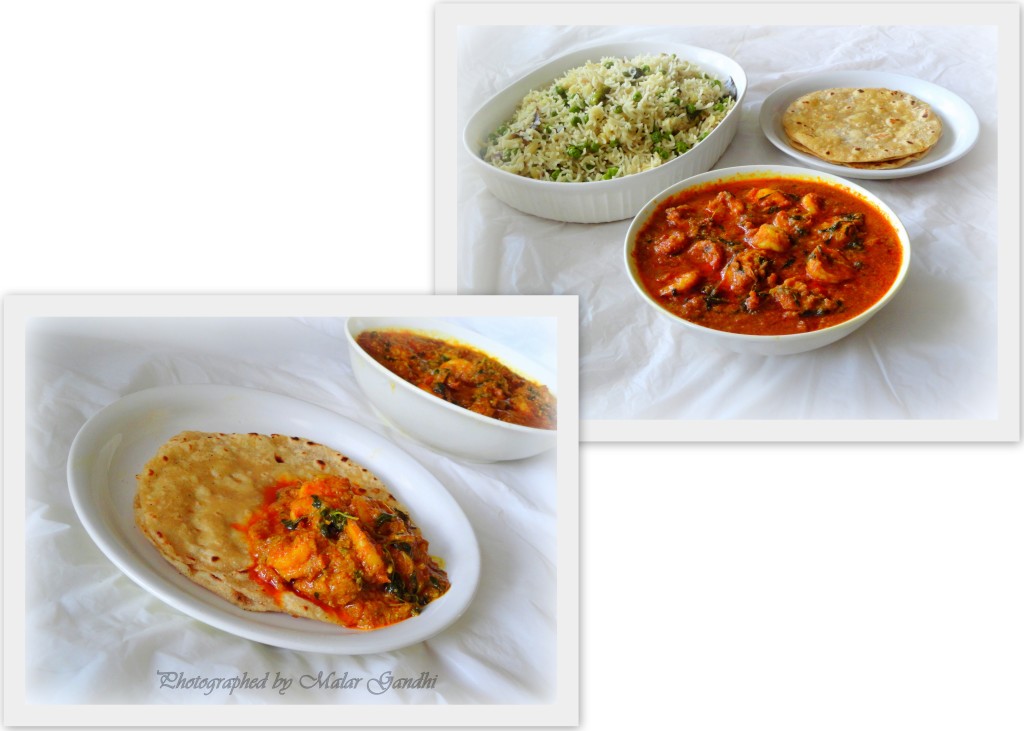 Fresh herbs really belong anywhere you put them. — Alex Guarnaschelli
Gardening is our new found interest these days. The little one, likes to tend the low-maintenance plants in our yard. The knock-out roses, tulips and strawberry bushes get more attention than any! I wanted her to know, little bit about our Indian herbs too…so, I helped her grow cilantro, mint and fenugreek all along. Although, she didn't like the idea, she's  kind of…involved in watering n caring and all.
Then, one fine day…I asked her to go pick some fenugreek leaves for the cooking. Memsaab (Madam) got really very excited and happily did the picking. which I used in making this Methi Prawn Curry.

Now…whenever I clean the shrimps for cooking, she is kind of thrilled to run to the yard, to get me more fenugreek leaves! And, I really had hard time explaining her…that its not that important for every shrimp dish I intend to cook!! Guess, she understood me?!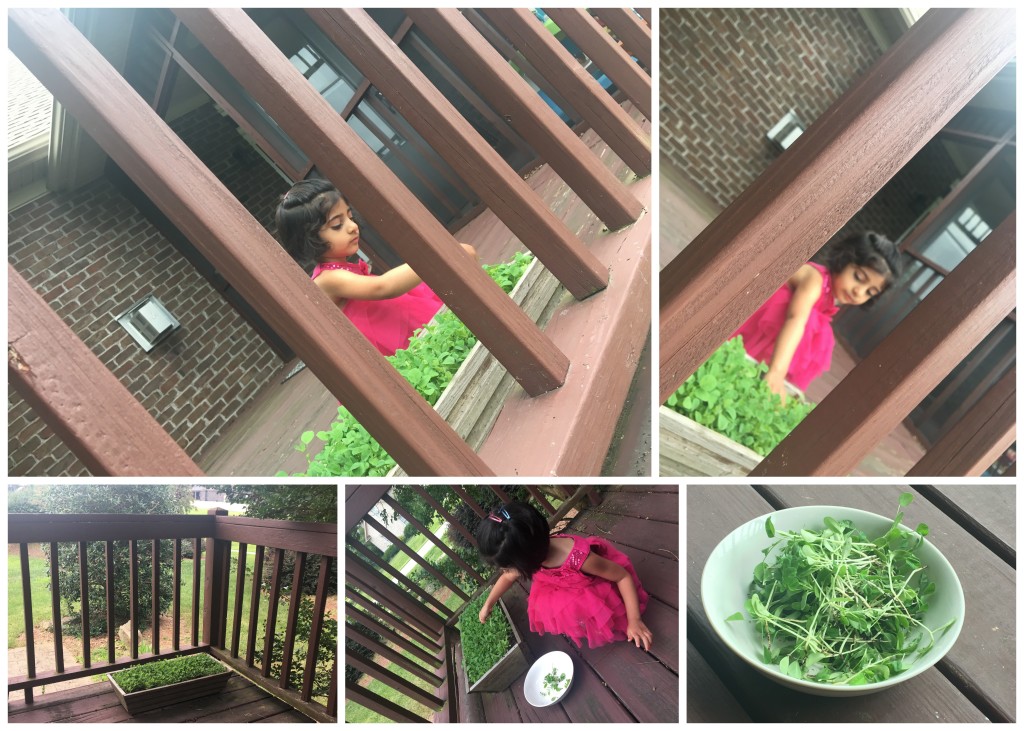 Ingredients
1 bag shrimps
1 bowl Methi leaves
1 onion, grated
1 tsp ginger-garlic paste
2-3 tomatoes, crushed
salt
1/4 tsp turmeric
1 tsp chili powder
1/4 tsp garam masala powder
few tsp of oil
Method
Heat oil in a pan, add onions, ginger-garlic paste and fry real good. Then, add salt-turmeric and chili powders to it. Now, stir-in shrimps and saute for few minutes. Later, add tomato puree to it…cover and cook over medium heat. Once the shrimps are done, add greens to it. Cook over medium heat until oil shows up on the sides. Remove from heat and serve to go with steamed rice or chappathis.
Other Names Shrimps-Fenugreek Greens Curry. Methi-Shrimps. Iral-Vendhaya Keerai Kuzhambu.