Oh boy. Now…I know why women hate festivals n holidays. Its not really for us! Am so sick of the weekends! Running errands and coping up with the obligations! Just craving for my quality me time so very badly. It doesn't matter whether its a crazy Monday or whatever…I am planning to stretch the day to sleep through! Okay, it can't be my perfect day…if I haven't cooked or blogged. So, to just get rid of the blues…here I am, updating my blog.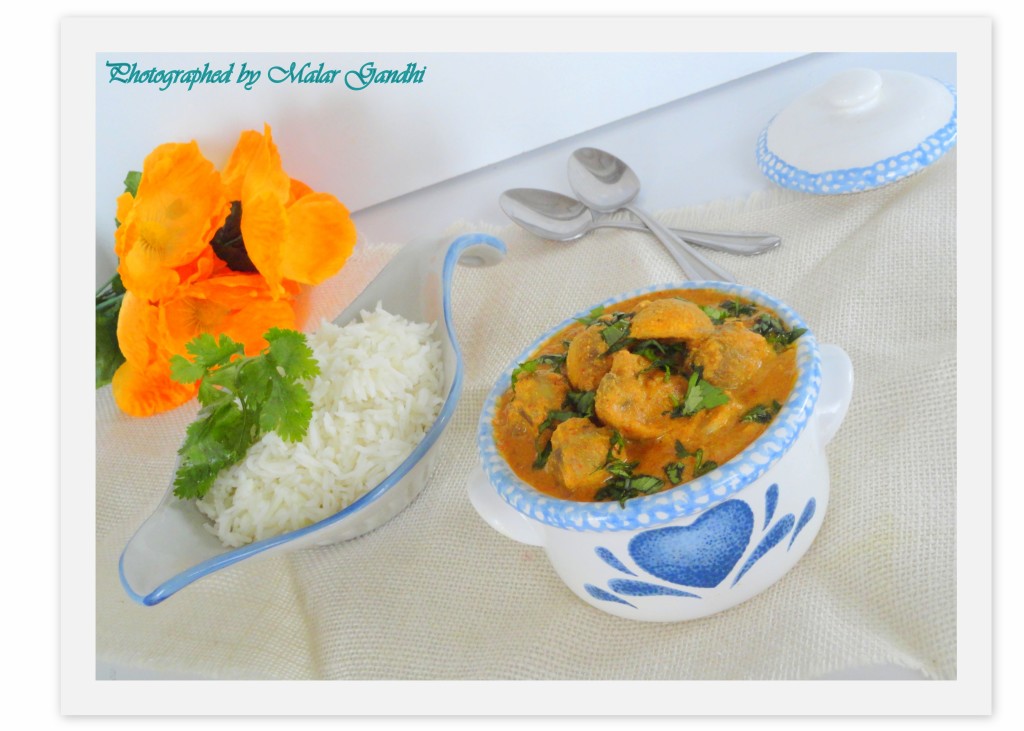 Ingredients
1 bag mushroom, halved
3 chilies, sliced
1 onion, sliced
2 tsp ginger-garlic paste
2 tomato, crushed
salt
1/4 tsp turmeric
1 tsp chili powder
1 tsp fennel seeds
3 cloves
1 cinnamon stick
1 cup almond paste
1/2 cup coconut puree
oil few spoons
cilantro to garnish
Method
In a wide wok, heat oil. Add the spices and chilies, onions to it. Fry real good. Followed by ginger-garlic paste plus tomatoes. Saute for few more minutes and stir in the mushrooms and powdered spices to it. Cover and cook briefly. Now add 2 cups of water, almond and coconut paste to it. Cook till oil shows up on the sides. Remove from heat and garnish with cilantro leaves. Serve to go with your meals. I hope you all will enjoy it. Happy Cooking.