Mutton Chukka:
Probably…you guys are wondering whats with the caption?…saying: dry, ginger and minty mutton!!! I actually dunno what to call this 'awe mutton preparation'…just threw in all my favorite spices to it. It took all my influences seriously and turned out to be the best recipe of the year. I was expecting something good, but it was simply out of this world, even my Dad(who is usually vegetarian year round)tasted this food and shared the same sentiment with me:) So here you go…
Ingredients: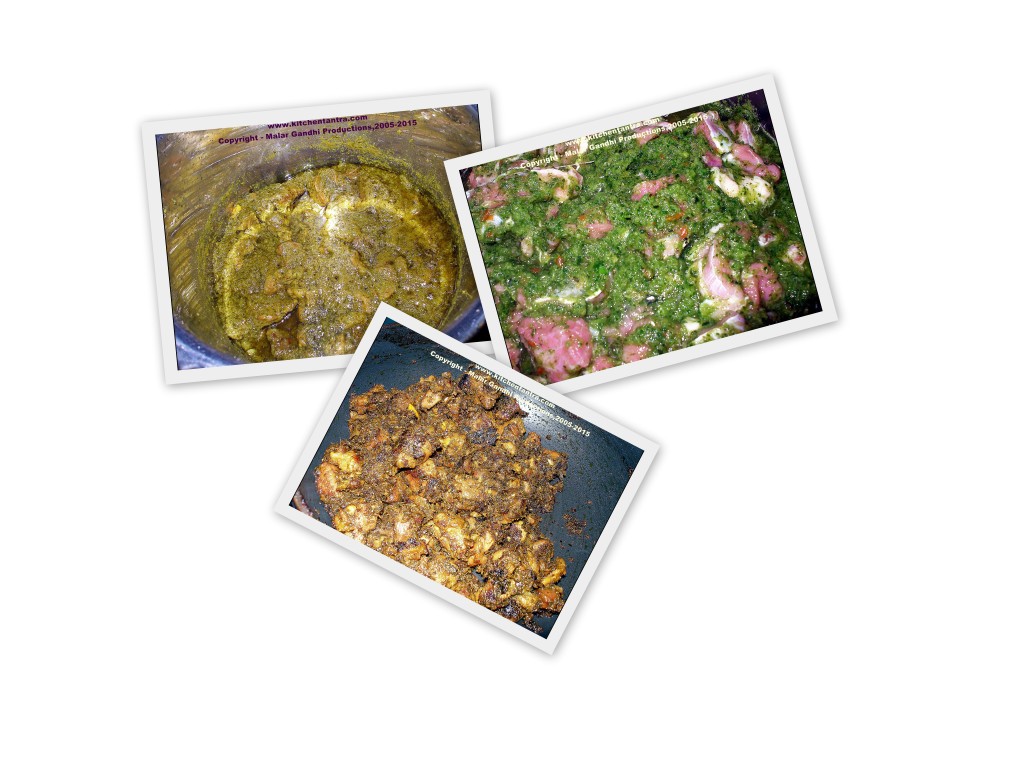 1 kg goat meat
salt
5 tsp lemon juice
10 chilies
curry leaves
1 bunch cilantro
1 bunch mint
1 onion, grated
ginger-garlic
1 tomato
1 cup oil
To Garnish:
4″ ginger, sliced
1 shallot, cut into rings
fried curry leaves
Method:
Wet-grind all the above mentioned ingredients together, except mutton and oil. Marinate the meat for 2 whole hours. Saute the meat for few minute and pressure cook the same, till tender. Heat oil in a wok, fry the well-cooked mutton along with its gravy…until it turns out crispy without any moisture. Yep…you're done. Now garnish them with fresh ginger, fried curry leaves and raw onion rings. Enjoy.