Other Names Sippi Kaalaan Varuval. Mushroom Masala. Pepper Mushrooms.
Today, keeping with the word: "Simplicity", I share with you this recipe. Its a humble dish made with Oyster Mushrooms (Sippi Kaalaan). Its my Dad's favorite dish. So, there is no "its" and "buts", I prepare it in the same fashion, all the time.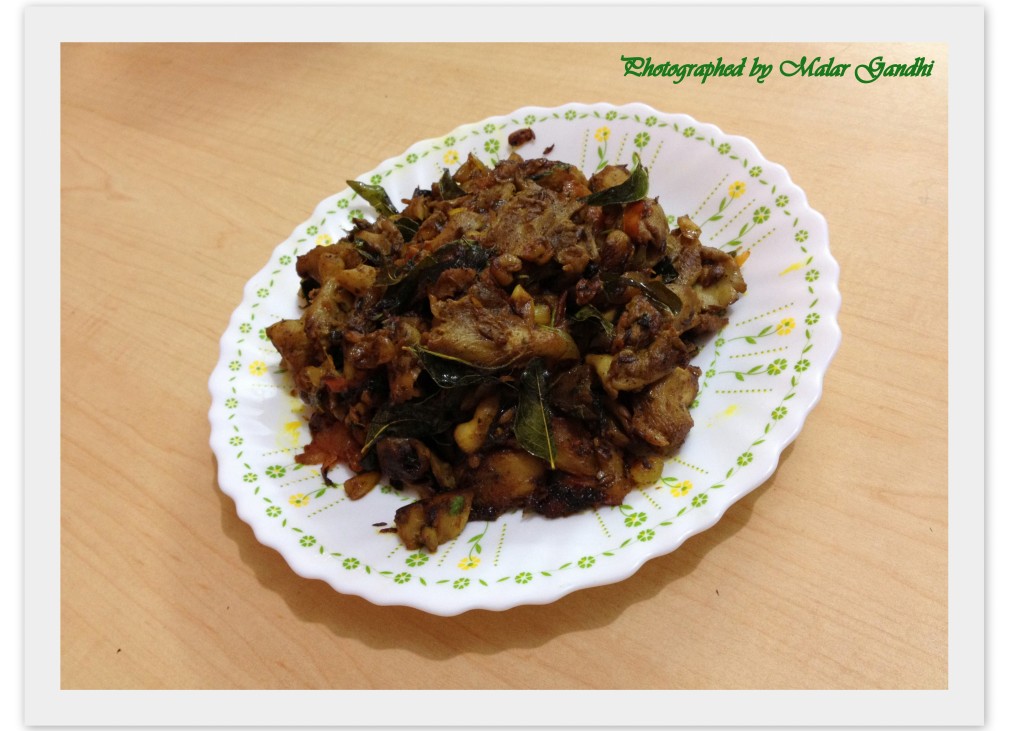 Ingredients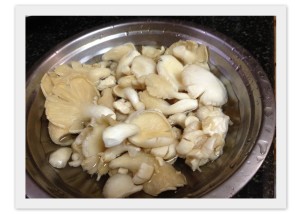 1 bag oyster mushrooms
1-2 green chilies, sliced
1 onion, sliced
2-4 inches ginger, grated
salt to taste
1 pinch turmeric
1/4 tsp chili powder
1 tsp pepper powder
few curry leaves
1/4 tsp cumin seeds
1 cup oil
Method
In a wide wok, heat oil and add the tempering spices to it. Then, add chilies, ginger and onion to it. Fry real good. Add, mushrooms to it. Further add salt, turmeric, chili and pepper powder to the same. Stir-fry over high heat. Once the moisture is all gone and oil shows up on the sides, remove from heat. Serve up warm to go with chappathis or steamed rice.