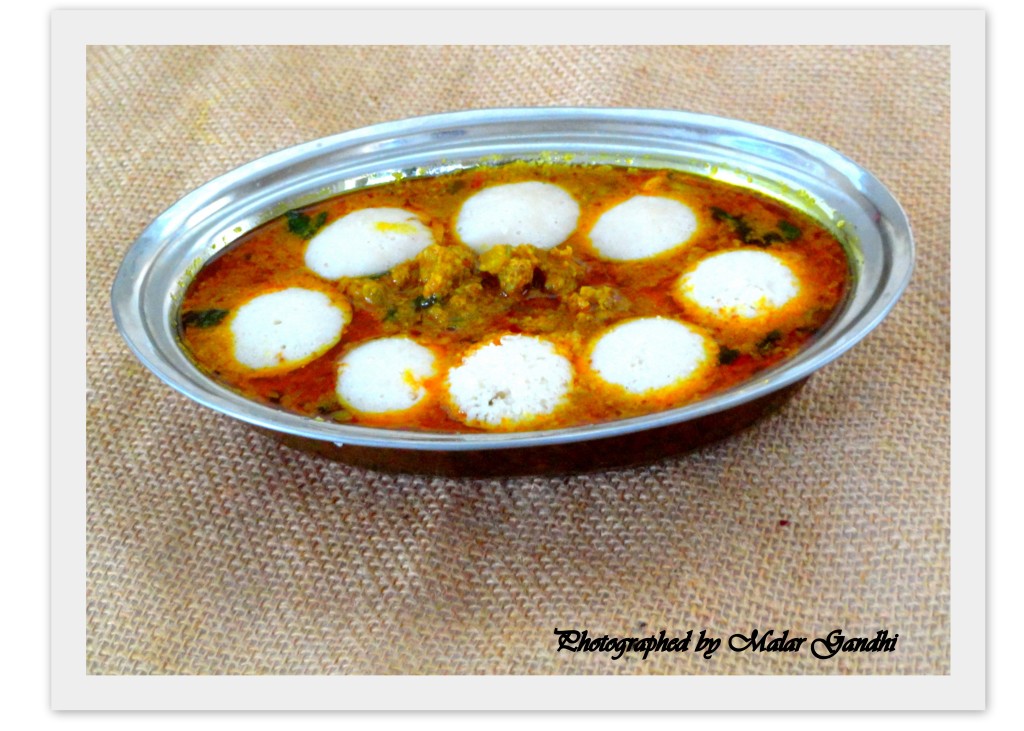 Like many of my foodie  friends (now known, and yet to meet one's)…I am too, a self professed cook. My American friends think that…there are only three ingredients in Indian cooking…spices, chilies and tomatoes! Maybe…yes. But, I really don't think that is enough…one needs passion. Cooking isn't just about mixing ingredients…its magic, pure addiction…to the alchemy of the flavors. And, in fact each dish prepared is a story in itself and the cook the author.

So, that is how, this dish was prepared today. I was on the mission to make idlies and kheema korma. Sounds like a perfect plan, right! Then, tweaked it a little with peppercorns and turned it on to the mini idlies. They were just out of this world. Yum, to the core.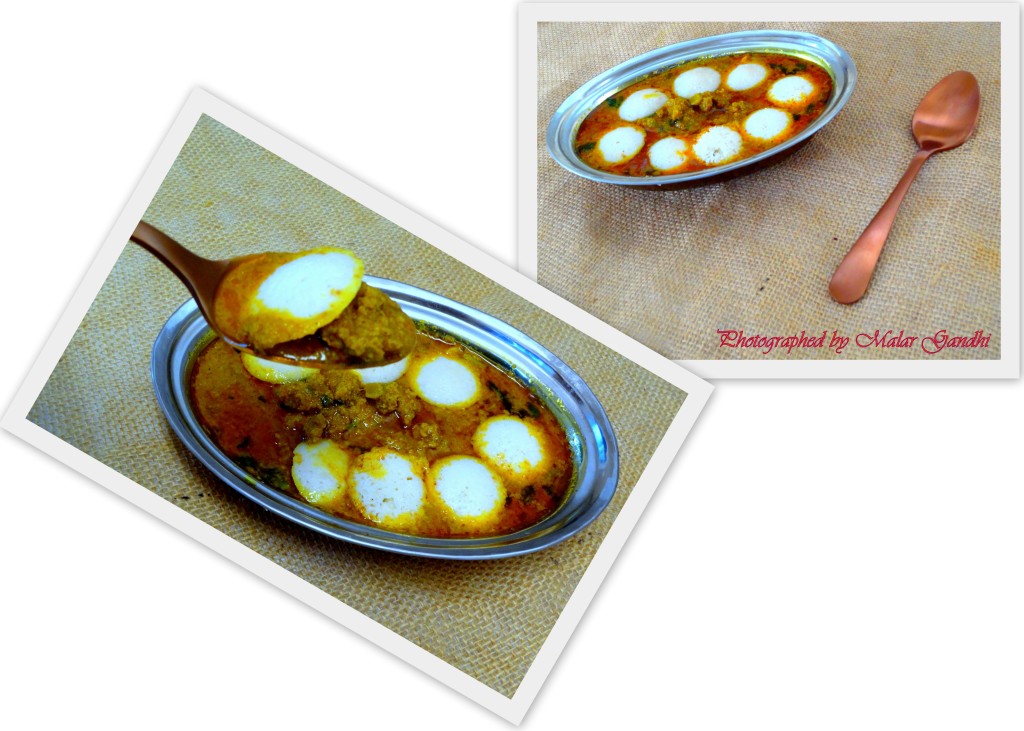 Ingredients
1 lb minced goat meat
3 green chilies, sliced
1 onion, grated
1 tsp ginger-garlic paste
1-2 tomatoes, crushed
salt
1/4 tsp turmeric powder
1 tsp chili powder
1 tsp pepper powder
few curry leaves
3 cloves
1 cinnamon stick
1 bay leaf
3 cardamom crushed
1/4 cup coconut milk
few cilantro leaves
few tsp oil
Method
Pressure cook the meat with enough salt till tender and set aside. In a wide wok, heat oil and add the spices. Then add chilies, onion and ginger-garlic paste to it. Fry real good. Then, add tomatoes to it. Further add turmeric, chili and pepper powder to the same. Fry real good and then add the cooked minced meat to the same. Let it get cooked for about 7-10 minutes. Finally add coconut milk and cilantro leaves to it. Remove from heat and serve steaming hot along with idlies.