Hey, You all…I am back. I have been through some very exciting changes! Yes. First of all, I got my visa to visit my homeland (India). Second one, I met my close-buddy at Washington…like after 11-12 Years.  The story of our epic meeting could actually take up the whole blog, I mean…literally! We were really really super-excited and overwhelmed. However hard…I try to narrate the emotions, it would definitely be still…poor choice of words. Well, the mere physical presence of my best friend, just evoked so much of Thrills…Serenity…Security all in the same moment. A precious day to last for a life time.

Now, about the dish…this is my friend – Kranthi's recipe. And my hubby loved her version of pan-fried cauliflowers so much. That we even packed it for the road trip. It was super-good. I had no clue…that she could cook this well. Kudos, my dear. However, here…I have tried my level best to duplicate it…it turned out, just okay. Will try and perfect the dish eventually. Until then, you all please enjoy this.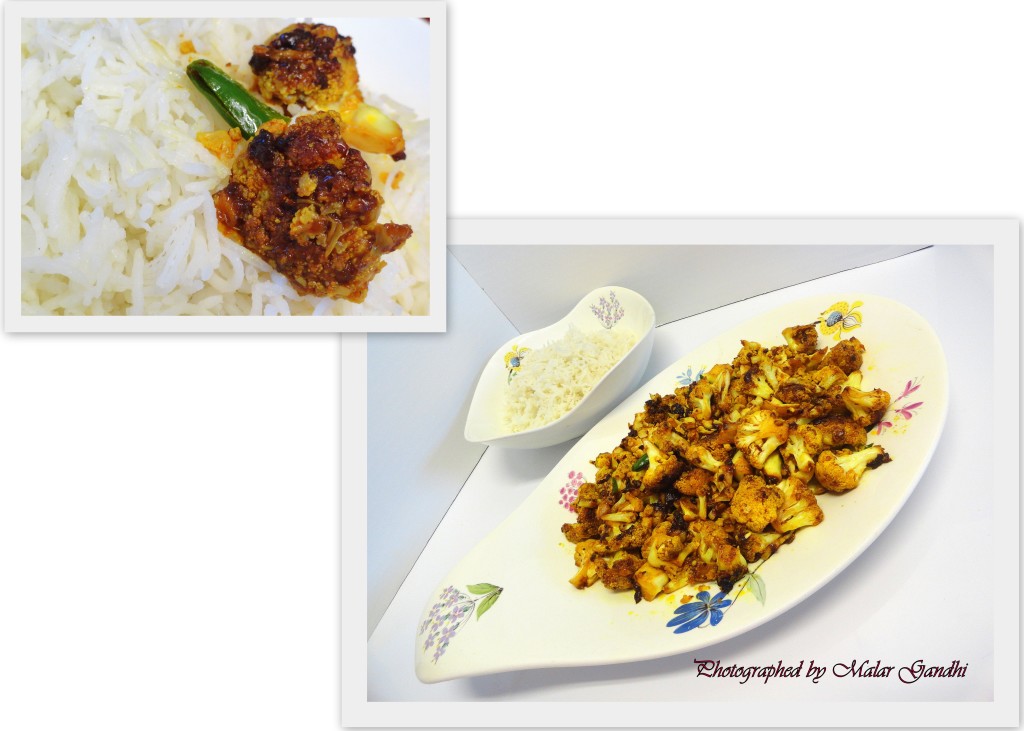 Ingredients
1 whole cauliflower, cut into florets
salt
1 tsp chili powder
1 pinch food color, I skipped it
1-2 tsp ginger-garlic paste
1-2 tsp soy sauce
10-15 garlic, cut into tiny pieces
'3-4 green chilies, sliced
oil for pan frying
Method
Marinate the cauliflower (make sure, its pat-dry) with ginger-garlic paste, salt, chili powder and soy sauce. Then, heat up the griddle. Add oil and pan-fry few cauliflowers at a time. Set aside and repeat the same for the remaining cauliflowers too. Then, fry garlic and chilies in the same oil and top it with that. Serve up warm to go with your meals. Enjoy.