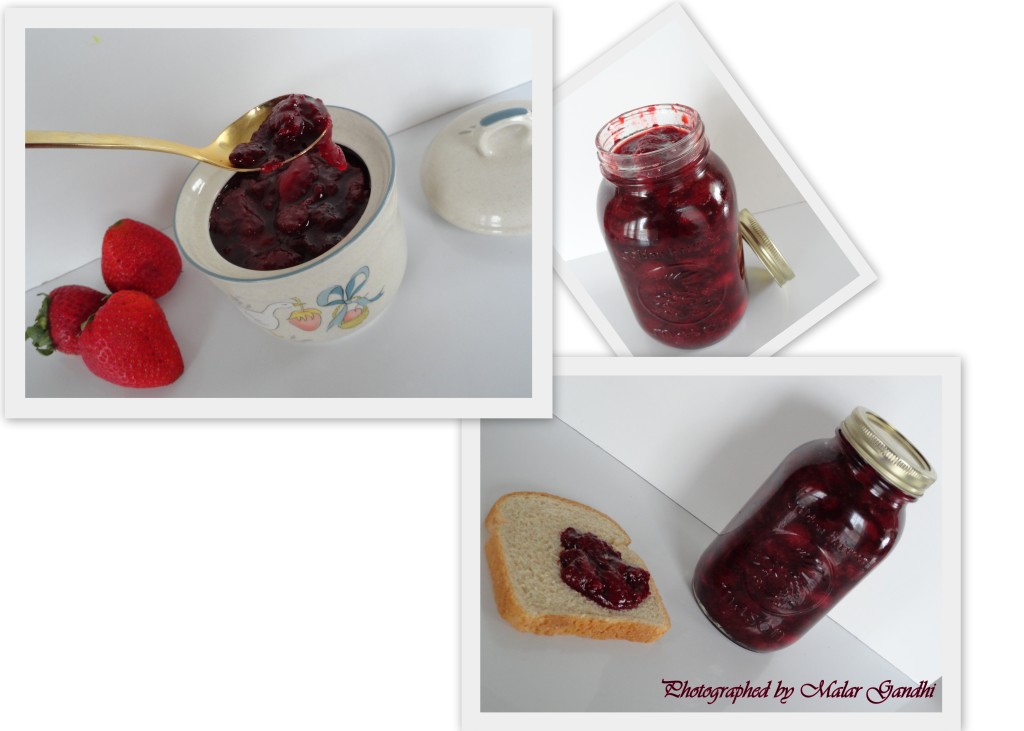 "Unbelievably Yum" – It would be an understatement, actually! When you have an opportunity to get fresh produce…right from the garden…picking up from your own hands…(yes, that's true – what your Grandma said)…it's indescribably yum. Last week, we have been picking those fresh berries. As a matter of fact, it was a wonderful experience. To hold on to those best moments, I turned it into jam to last a while.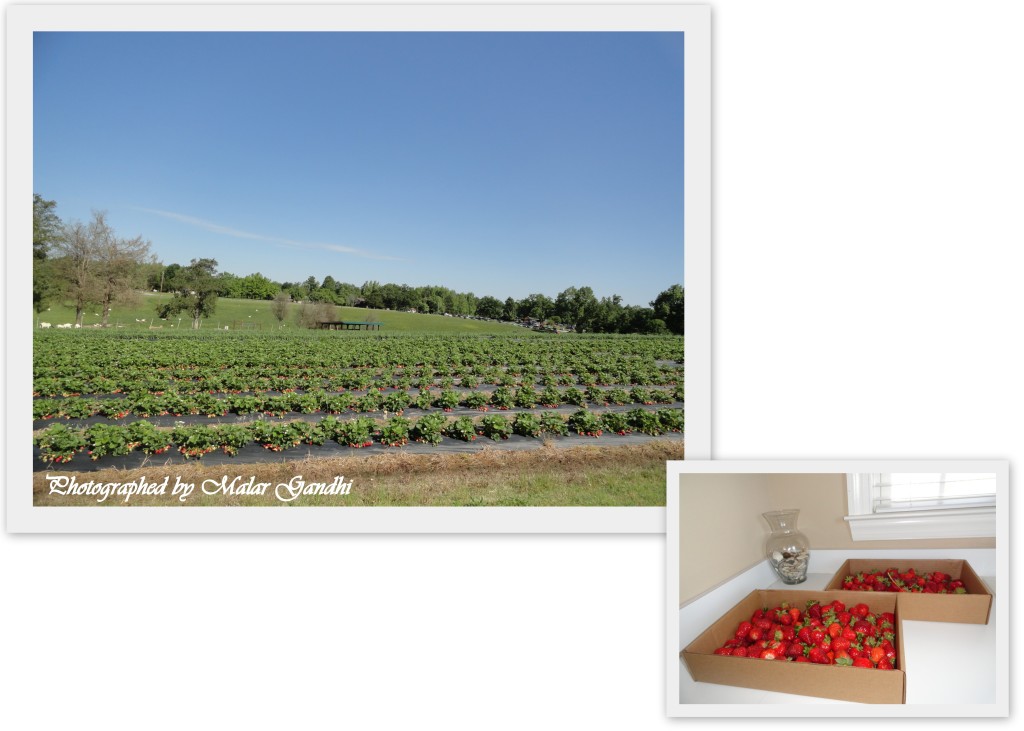 Ingredients
4 lbs strawberries
3 cups sugar
2 lemons (zest)
pinch of salt
Method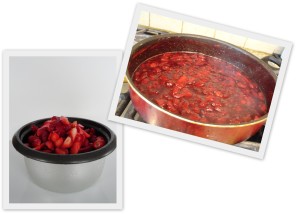 Wash and clean the berries. Quarter them or use food processor to crush them. I wanted it to be bit chunky…so just quartered them!
In a wide skillet, heat sugar with a cup of water, wait till it turns to strong syrup. Now add those berries to it. Stir occasionally and wait patiently until all the juices ooze out and eventually evaporate. It will really take some time.
When the water content reduces and sugar syrup turns glossy and lemon zest to it and finish up the stirring. Remove from heat and allow this to cool.
Store them in an air tight ceramic or glass jars. Enjoy as you please.