When it comes to eating less and staying active, the hard part is choosing the right meal!  One has to eat nutritious, and yet a simple meal to build that kind of stamina. But, chances are one could end up eating far less calories, and go starving…if haven't practiced it in a while! So, filling up with good meals like Cream Soups, Dim Sums, Steamed Fish (either one of it, okay) could encourage you more to stay on the track. These are some of the foods that are easy on the tummy. I generally opt for light meal for my late night studies…and it has always worked for me. Here is one such recipe for you all to try.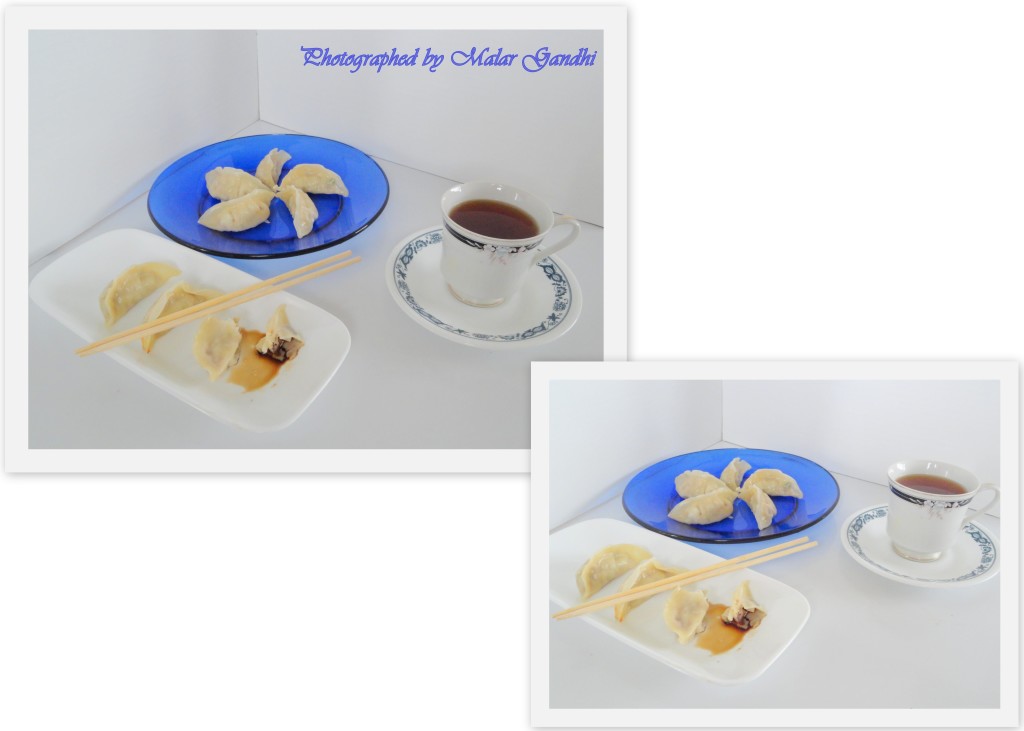 Ingredients
2-4  rice starch wrappers
1 cup shredded napa cabbage
1 small carrot, finely chopped
few beans, finely chopped
1-2 green onions, finely chopped
1 tsp olive oil
a pinch MSG
few tsp soy sauce
Method
Heat up a skillet and add oil. Stir-fry the veggies till tender, add MSG and soy sauce and remove from heat. 

Cut the rice starch sheets into tiny squares and fill it up with the sauteed vegetables. Siam in desired fashion and repeat the same for the remaining stuff too.

Now, steam cook these for about ten minutes.

Serve up steaming hot with soy sauce and green tea. Enjoy.