Other Names Sawa Millet Lemon Upma.
Let me tell you one thing…there was no recipe search for this millet! Well, our forefathers were eating millet for centuries. Only in the recent two-three generations, we shunned this incredible grain and switched over to rice (which is not completely bad or anything). When I procured millet at the International store…honestly, I knew what I was going to make! There was an instant rush of recipes popping in my mind. This is what it must be…that's how we choose things in our life too…something subconscious (probably a learned behavior) triggers us to choose the one thing over the other in a sea of option-world. Yes,I just went with my intuition. So, its Lemony Millet today for you all to try.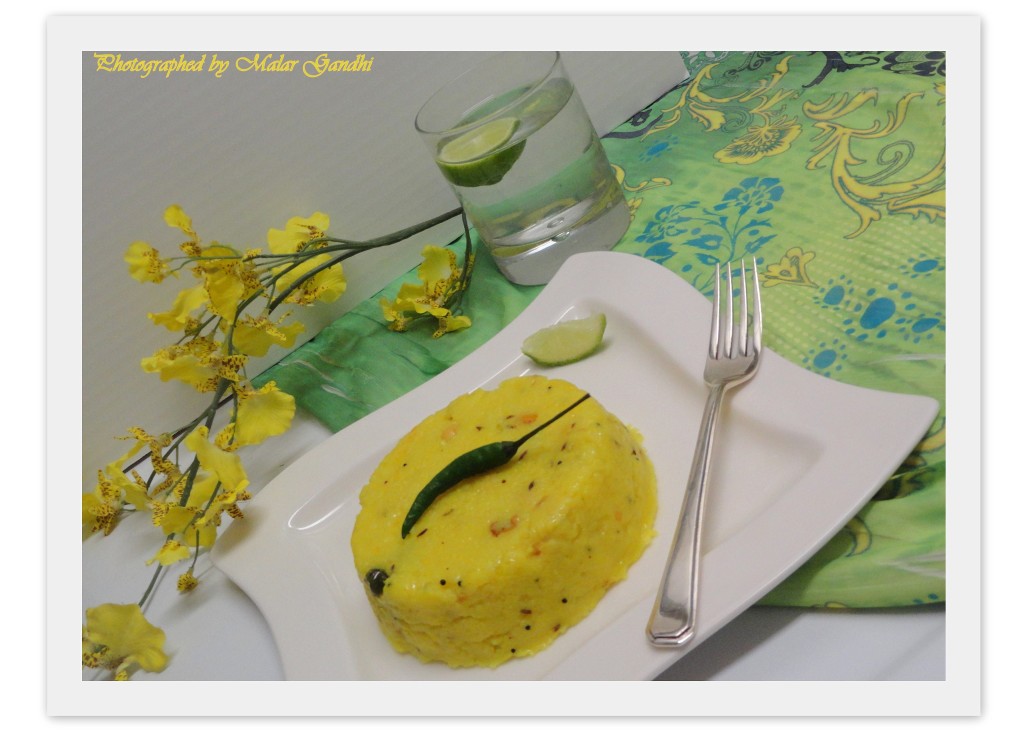 Ingredients
1 cup millet
1 lemon, juice
3 green chilies, chopped
1 inch ginger, grated
1/4 tsp turmeric powder
salt to taste
1 pinch asafoetida
1-2 tsp chana dal
1-2 tsp urid dal
1/4 tsp mustard seeds
1/4 tsp cumin seeds
2-4 tsp sesame oil
Method
In a wide skillet, heat oil. Add the tempering spices and followed by ginger and chilies as well. Let it sizzle a while.

Add millet, salt and turmeric to it. Stir-fry briefly until oil coats on to all the sides. 

Add 2-3 cups of water, cover and cook over medium heat. It gets done in few minutes. Squeeze the lemon juice and mix through. And, serve up steaming hot.