A wordless cooking saga continues…following the bad weather situation at Chennai my native place.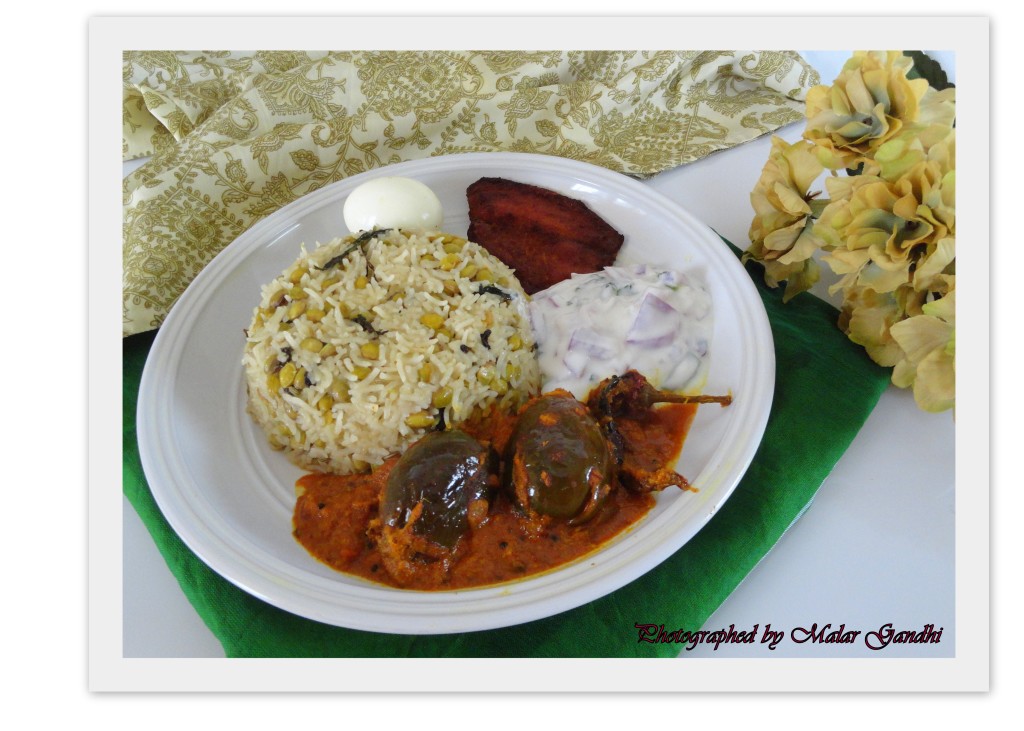 Other Names Flat Valor Beans. Flat Beans. Avarai Vidhai. Pachai Mochai. Surti Papdi Lilva.
Ingredients
1 c basmati
1 c surti papdi lilva (Indian flat valor beans)
3 green chilies,sliced
1 large onion, sliced
1 tsp ginger-garlic paste
few mint leaves
1 tsp fennel seeds
1 cinnamon stick
3 cloves
1 cup ghee
Method 
In a wide crock pot, heat ghee. Add the spices followed by chilies, onions and ginger-garlic. Wait till aromatic. Now, add mint, salt and the legumes. Cover and cook briefly. Then, add rice and enough water to it. Cover and cook over simmer. When the legumes and rice are tender enough, remove from heat. Fluff and serve forth.