It may sound bit snob to utter the word – Badham Chutney. But, in my opinion its not! In fact, it depends where you are residing! To me, driving 15-20 miles on a highway to reach a local Indian store to get pottukadalai ($ 5-6) and coconut ($ 4) to make our traditional Pottukadalai Chutney or Thengai Chutney is very very expensive! Whereas I can alter it with much better protein like an almond chutney (lot more cheaper – as Walmart is only a mile away)! Moreover, only a handful of nuts yields more, here. So, criticisms apart…its really a nice variation and perfectly suits our tiffin platter. What more do we need?!
Alright, the recipe idea is not original though! It came from one of my blogger friend. As soon as I heard the term 'Badam Chutney', I was so taken up, because…I had the ingredients handy.

So, even before she shared the recipe, I kind of tried my hands on it. Yep, two wonderful versions in few minutes. The good part is, my hubby didn't notice the difference (Which is very good).

Because, he already thinks that I am some kind of food snob, who keeps altering all the traditional recipes.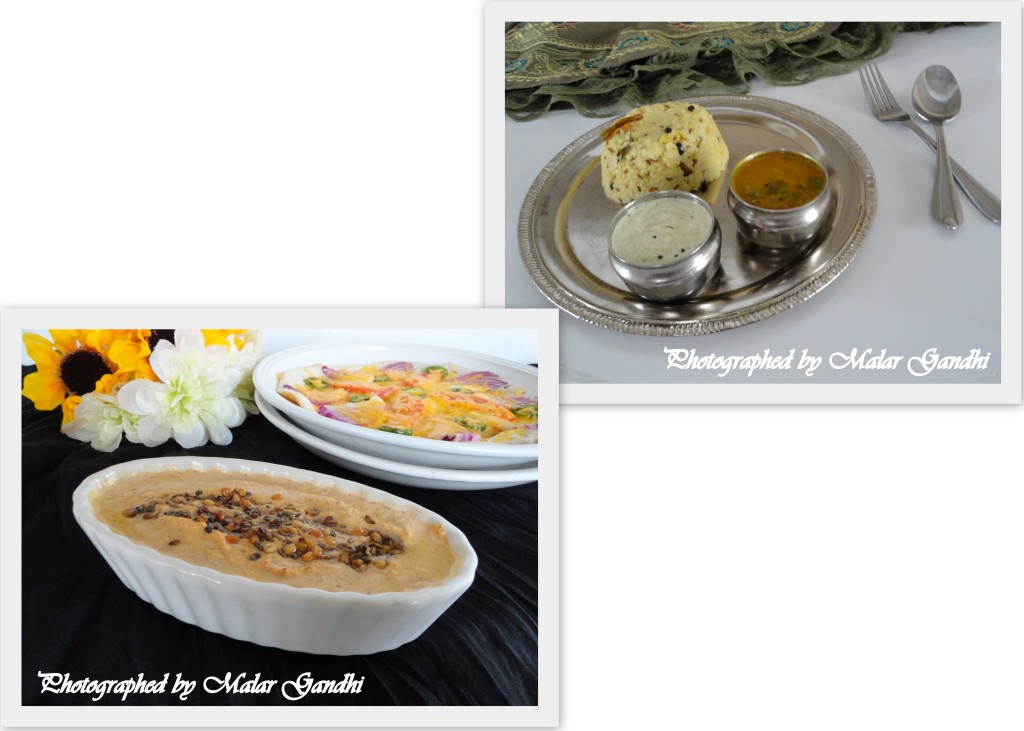 Version 1 
1 fistful of almonds

1-2 pieces coconut

1-2 dry red chilies

1-2 garlic beads

1″ ginger, grated

1 pinch tamarind

salt

pinch asafoetida

few tsp oil
Method
In a shallow pan, heat oil and toast the nuts and chilies. Add all the other ingredients plus 1/4 cup of water and blend them to smooth paste. Temper it with spices and serve as a side dish to idlies and dosas.
Version 2 
1 fistful almonds
1-2 pieces coconut
1-2 green chili
a pinch cumin seeds
salt
Method
Wet grind all the ingredients together to smooth paste. Add little water if necessary. Then, top it up with tempered spices and serve as a side dish to idlies and dosas.