Am I cooking? Yes. Do I blog about it? No!
Right now…I couldn't do it very happily as I used to! My (native) Chennaivaasis are having a tough time fighting the flood, how can I go blogging about food and recipes. I am deeply saddened by the situation over there. My blog may continue to have random recipes without much rant from my end. I need time, folks.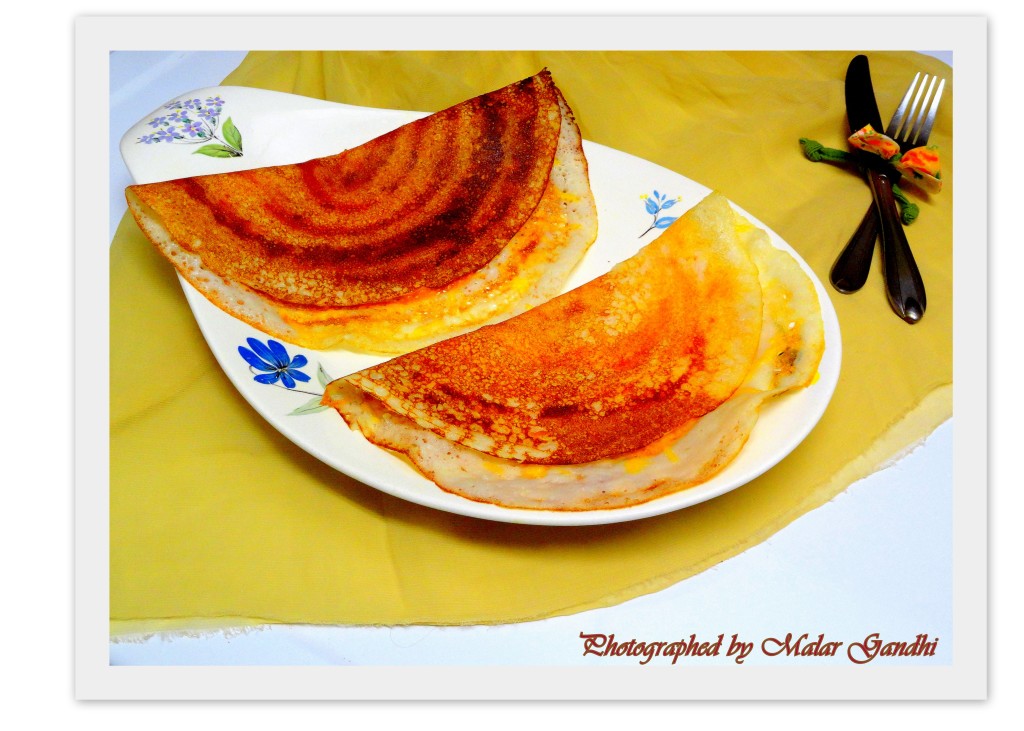 Ingredients 
1 cup dosa batter

1 cup grated cheese

few tsp ghee
Method
Heat up the griddle, smear enough ghee and make a thin crepe and fill it with generous portions of cheese. Drizzle ghee on top. When its done, remove from heat and serve forth with other accompaniments.