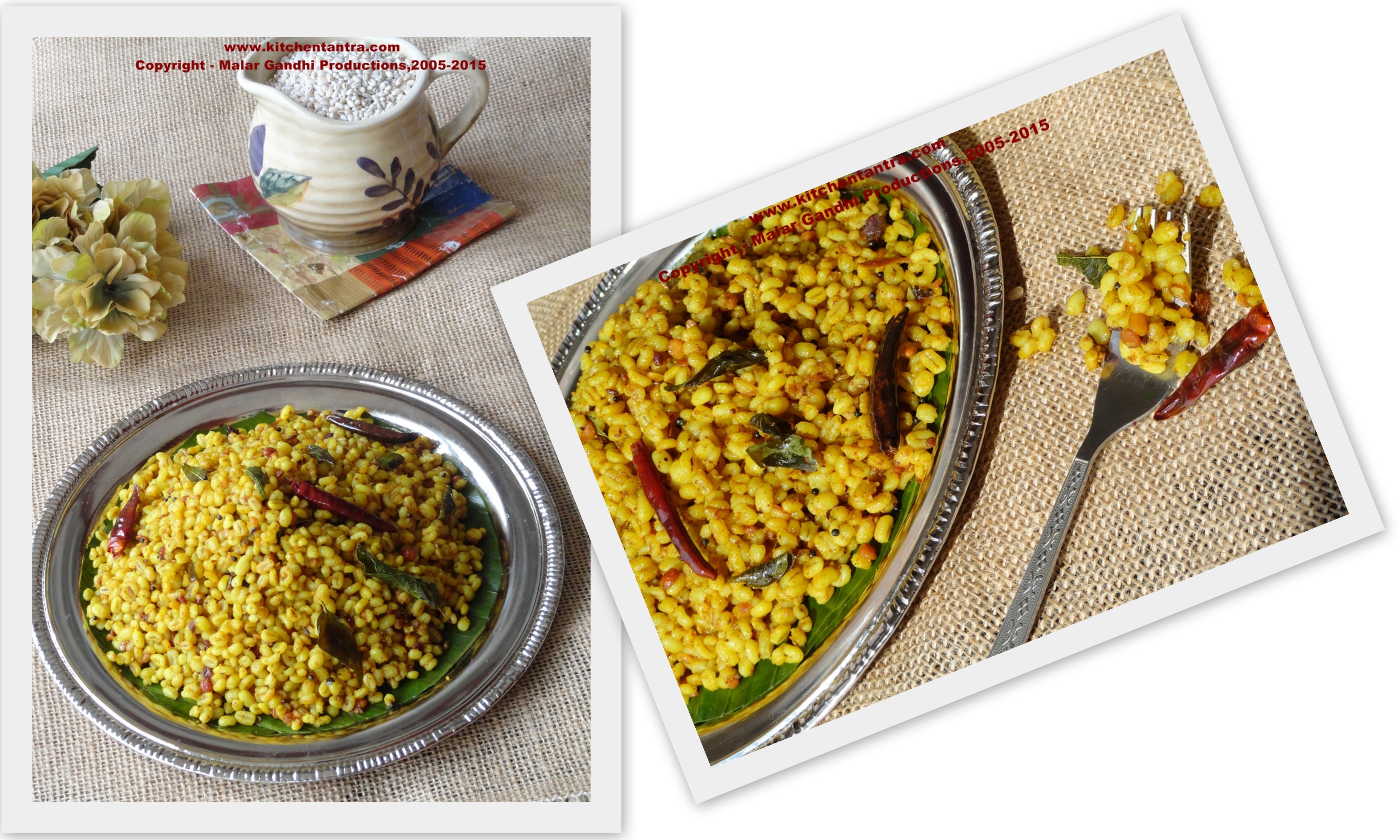 I never made barley dishes and never thought I ever could! But, now everything has changed…my culinary creativity is well-honed and my cooking is decent…thanks to food blogging.

And, I had something brewing in my mind for a while…the recipe itself is an inspiration from my family's favorite dish "Iyengar Puliyodharai'. Since, many have claimed that's the best dish I ever made in my entire cooking spree. I took those compliments very seriously. So, I decided to make my own version of "Barley Puliyotharai". I also had this desperate need to use up those long lying wholesome grains, somehow!!!
However, I had absolutely no idea how to cook barley! And, my initial attempts went for a toss…hmmm, it either ended up like a soup or upma (was edible though)!  Later, I figured…I should decant the excess starch to make this recipe successful! Yep, I reluctantly kept my imagination growing…'Barley Puliyodharai' it is…and no looking back.

If literally translated, it would sound something like this: Tamarind Infused Barley. Guess…many are suckers for tamarind sauce! And, I suppose…with little bit of adjustment to the original recipe, I could whip up quite a many dishes like this.

Anyway, back to the story…Barley Puliyogare turned out great, exactly how I wanted it to be. It was almost like having tangy-chewy edible pearls.

Now…isn't that something, good!
Ingredients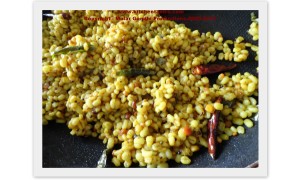 1 cup barley
2 tsp tamarind paste
1 Tsp sesame oil
1/2 tsp mustard seeds
few curry leaves
1/4 tsp asafoetida
2 tsp chana dal
1 tsp urad dal
5-7 dry red chilies
1/4 tsp turmeric powder
salt to taste
To Be Roasted Each Separately And Powdered Together:(Puliyodarai Podi)
2 tsp coriander seeds
1 tsp chana dal
curry leaves few
1 tsp fenugreek seeds
5 dry red chilies
1/4 tsp asafoetida
Method
Boil one cup of barley with approximately 4-5 cups of water. Once it is done, decant the water. If needed, wash the barley again in running cold water.
In a wide skillet, heat  oil and add the tempering spices, followed by salt, turmeric and tamarind paste. Once it consolidates to thick paste, add the barley to it, Mix well over medium heat.
When the moisture is all sucked up, and oil shows up on the sides, remove from heat.
Serve warm as a main course.