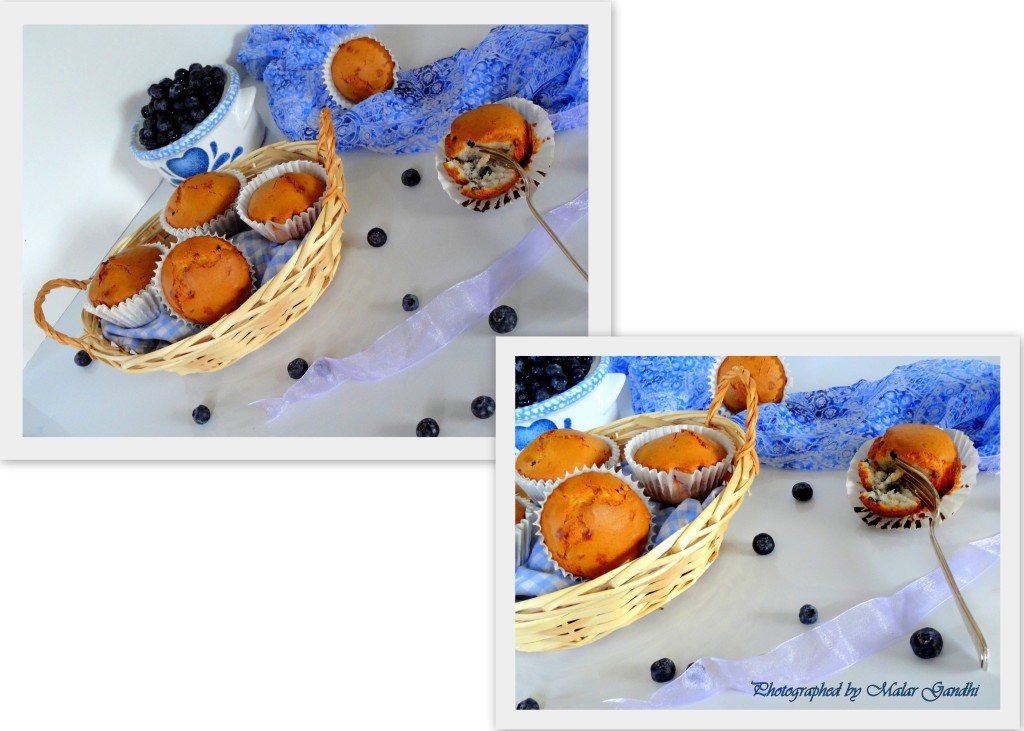 When cooking is fun…you'll certainly unfurl all your craziness! That's what happened to me very recently. All my cooking limits were pushed and tested, when my little one posed a new item on the dinner table, each day. The Day Care…is really working.

For a very long time, I believed that, I am a decent cook! Yeah, that kind of ego comes from prolonged Food Blogging, you know! Whether…people enjoy it or not, sometimes…they'll really boost your ego! And, now, that ego is shattered into pieces! When my very own daughter, doesn't eat the food that I make! She sets a new rule in my kitchen. From mixed fruit cocktails to blueberry muffin, today…she rules! She rules my domain damn too well, with the tip of her tiny-fingernails! So, Blueberry Muffin it is today.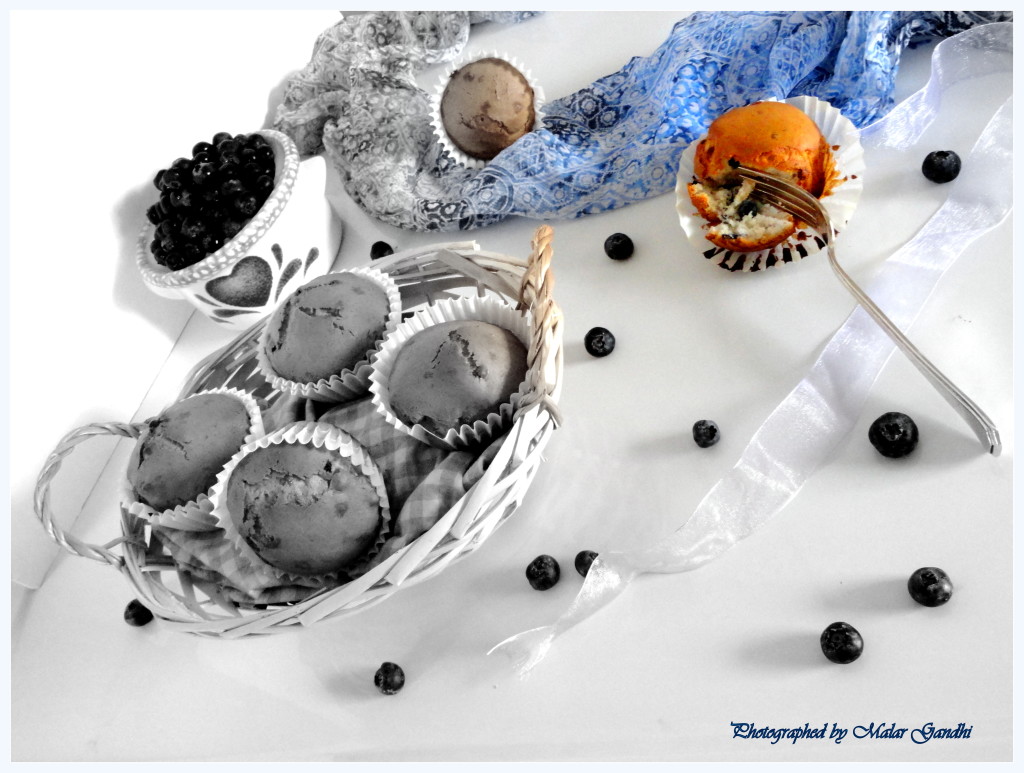 Ingredients 
1 cup all purpose flour
1 cup fresh blueberries
1/3 cup milk
1/2 stick butter
1/2 cup sugar
1 small egg – beaten
1 tsp baking powder
pinch of ground cinnamon
Method
Combine all the above (except berries) and mix well. Then fold in the berries too. Grease the muffin trays or line them with muffin cups. Spoon the batter half the way into those cups. Now, set your oven in 400 º F and bake it for about 10-12 minutes. Muffins will be ready to eat. Enjoy.