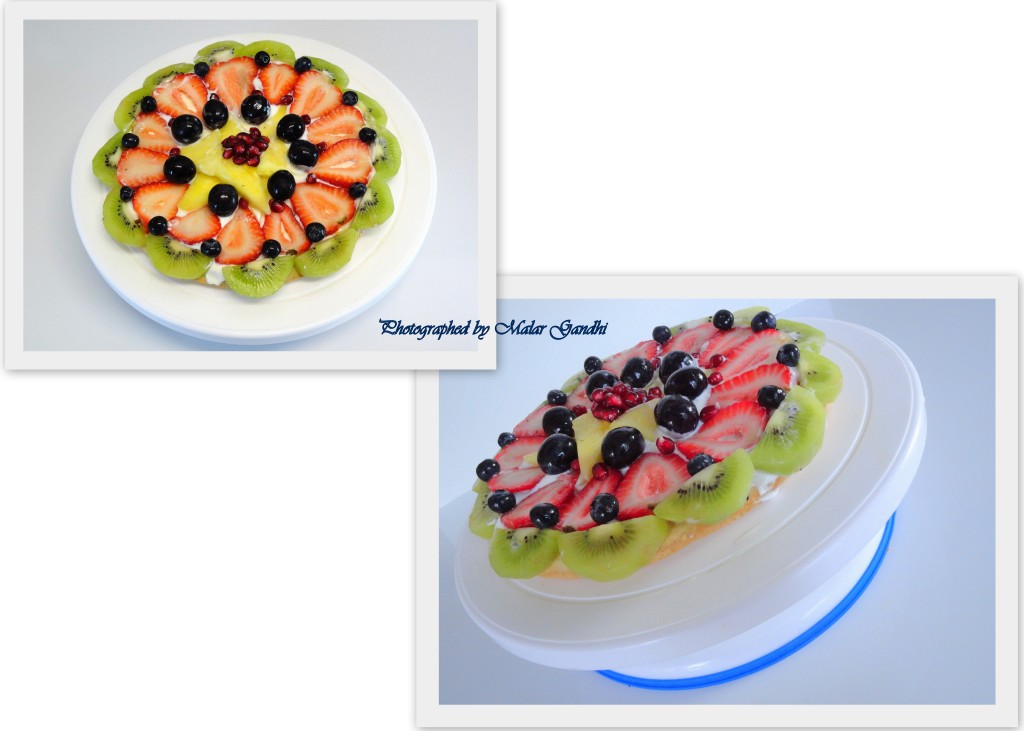 Love is fruit in season at all times – Mother Theresa 
Cooking with fruits – rarely happens in an Indian kitchen! It's so deeply ingrained that, eating fruits fresh and in a raw form is so good. In fact, my mother trained me to even avoid cutting certain fruits before relishing! (And, now smarty pants…don't ask me, whether I even eat Jack fruit and Pineapple without slicing them). So, on the other day…out of sheer blue, when my little one asked me A Fruit Pizza! I was taken a step back, "No…I don't want to put fruits in the pizza", with partial exception to Pineapples and Tomatoes, though! However, with absolutely no-clue…we headed to a nearby Pizzeria and ordered a Regular Pizza with more Pineapples in it, thinking that's what she wanted! As you might have already guessed, "Yeah, she hated it"! Later, when I googled…I came to know that, A Fruit Pizza…is a different kind! its much like a Dessert Pizza, which doesn't force you to cook fruits or anything, nor does it calls for the regular dough! Wow! Now, doesn't that sound something – nice.

The recipes, I read were quite interesting too! All we need is some cookie dough, (which I made myself)and frost it with some cream cheese and top them with your choice of fruits. Voila.

That's it. Doesn't it exciting? What's more rewarding is…she loved it.


So, here is my recipe for you all to try. 

Ingredients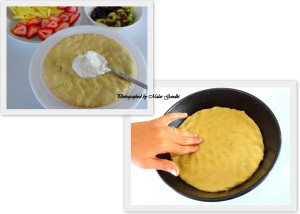 1 cup all purpose flour
3/4 cup sugar
1 egg
1/2 stick butter
cream cheese
your choice of fruits
Method
Prepare a smooth dough using all the above mentioned ingredients (except cheese and fruits). Now, you can simply avoid this step altogether and opt for a store-bought cookie dough. Alright, then…flatten this cookie dough into a thick pizza and bake it for about 20 minutes in 350 º F. Once the cookie is ready, put some cream cheese on it and top it with cut fruits. Voila, The Fruit Pizza is ready. Enjoy.

Happy Cooking.


Recipes
Recent Posts
Recent Comments